BlueStar SeniorTech is a veteran owned and operated medical alert service with a wider range of products than most medical alert services. In addition to in-home systems and mobile systems, this company offers health monitoring devices, medication dispensers, fire prevention devices, memory loss clocks and more. This service provides special pricing to veterans and their families, and a portion of every dollar is donated to veteran causes. This is all worth noting, because they didn't perform very well in my tests.
The pricing structure is competitive, but not the best. The mobile system, Ranger, costs about $35 per month, and can be as low as $29.95 per month if you pay annually. For context, the average mobile device costs $38 per month and GreatCall's Lively Mobile starts at about $25 per month. The in-home cellular system is quite expensive at $59.95 per month, but it also comes with fall detection and a concierge service. The in-home landline system, the Sentry, costs about $33 per month, and as low as $26.95 per month if you pay annually. By comparison, the average in-home system costs about $28 per month. However, the Sentry is the only in-home medical alert system with a two-way pendant, allowing your loved one to talk with the emergency responders from the pendant, similar to the way mobile systems work.
The biggest disappointment was the emergency response performance. The average response time received a D- grade. Some of the calls took over five minutes. And to make matters worse, the mobile device doesn't make any noise to let you know a call is in progress. In one instance, I pressed the help button and waited several minutes without hearing anything. I assumed it wasn't calling for help and moved on to the next medical alert device. And as I was taking to the emergency response operator of the next service, BlueStar's operator finally picked up and asked if I needed help.
The quality of the calls was a little better, receiving a C- grade. The operators often talked too quickly and I found myself asking them to repeat themselves. In one instance, the operator could barely hear me and kept asking if I was okay. It wasn't until I held the device two inches from my mouth that she was able to hear me.
Another issue I had with the Ranger is the charging cradle. It's far too easy to place it into the charging cradle without realizing you didn't push it in far enough. And in several cases, it called for help after I put the device into the cradle even though I didn't press the help button.
The SafeGuard, BlueStar's best in-home system, is a cellular in-home system with capabilities other in-home system lack, such as a concierge button you can program to call a nurse, family member or neighbor. It also received severe weather alerts and comes with fall detection pendant. The quality of its speaker received an A in my tests, as there was no distortion and the communication was exceptionally good. Only MobileHelp's in-home system received a higher grade. In addition, the average volume was good, receiving a B+ grade.
BlueStar has quite a few additional services and add-ons. The health monitoring devices are worth checking out if your loved one has health concerns worth tracking. The Kenega GPS watch is a new mobile medical alert device similar to MobileHelp's smartwatch, though it's not quite as smart.
Summary
BlueStar SeniorTech's discounts for veterans is noteworthy and worth checking out if you or a family member is a vet. The SafeGuard has some unique features and an excellent speaker, but the call response time is poor and the Ranger's overall quality as a mobile alert system is subpar.
Need a better alternative?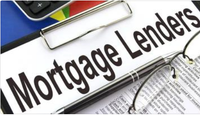 Best medical alert systems 2019
Top Ten Reviews has reviewed the best medical alert systems so that we're able to offer you the authoritative buying advice you expect.