Check City is available in fewer states than lenders like CashNetUSA and Advance America. In fact, it only has stores in four states: Colorado, Nevada, Utah and Virginia. However, it offers online loans in 14 other states.
Because payday lending fees are regulated at the state level, there's no one-size-fits-all loan. In states that cap limits, Check City charges that maximum amount. For example, in California it charges the state-mandated maximum of $17 per $100 borrowed. The lowest amount was saw was $15 per $100 borrowed. In states with laxer rules, Check City charges as much as $30 per $100 borrowed, which puts it among the more expensive lenders. All these prices are for a 14-day repayment term, but the same figures often apply toward 30-day terms as well.
In some states, Check City offers installment loans. These are different than payday loans in that you can borrow larger amounts, up to $2,500 in some states, and pay them off over a longer term. However, they can end up being much more expensive than the best payday loans available, and you can end up paying as much as double the amount you borrowed.
In states with store locations, you can also take advantage of other services, including check cashing, money transfers and help preparing taxes. These all have fees, and in some cases, the check you cash may be put onto a debit card, which also has various fees.
When you get a loan from a store, you get your money immediately. Online applications get approved quickly, sometimes in as little as five minutes, but it can take one to two business days for your funds to be deposited.
Still, applying online has some advantages, especially if you live somewhere without any accessible stores. You can also avoid traffic or lines. An online payday loan from Check City doesn't differ from an in-store one in cost. The main difference is that instead of writing a postdated check, the amount you owe will be withdrawn from your bank when the payment is due.
Need a better alternative?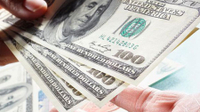 Top Ten Reviews has reviewed the Best Payday Loans 2019 so that we're able to offer you the authoritative buying advice you expect.