If you have the luxury of being able to work from home, it's something to feel thankful for in these strange and unprecedented times - with millions out of work, the ability to earn money to support yourself and your family is a gift.
If you are, indeed, working from home, but find it hard to do so with all the noise from your partner's conference calls, child's screams and pleas for attention, and even your neighbor's loud music playing, you'll need some noise-cancelling headphones to drown out the noise.
Enter Best Buy's deal on Beats by Dre.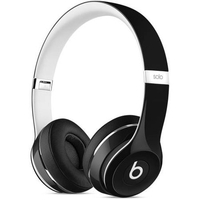 Whether you're trying to get some peace and quiet to work at home or want to listen to music with some great quality headphones, Beats by Dre audio tech is a worthy choice, and for $150 off, they're a steal at Best Buy. Immensely popular and highly rated by users, these noise-cancelling headphones have a built-in microphone so you can seamlessly transition from music-listening to a conference call. With 22 hours of battery life, you won't have to charge them everyday - so if you forget to do so one day, don't you worry. With a comfortable adjustable headband, you won't even want to take these headphones off.
And if that wasn't enough to get you to buy, this is the cheapest price we've seen on these headphones over at Best Buy. The last time we saw a price this low was in December for a pre-holiday deal.
Not looking for headphones, but want more audio tech? Check out our best smart speakers or the best wireless speakers. These speakers can help improve everything from your movie and TV viewing experiences, to music listening. And if you opt for a smart speaker, you can do so much more, like getting the weather forecast and searching Google. In these strange times, even Alexa can help you diagnose COVID-19 based on your answers to her questions.