Spotify Premium users are in for a huge treat: as of October 22 until November 15th, subscribers can get a Google Home Mini for free.
That's right: all 100 million Premium users can get a Google Home Mini until supplies last, free of charge. While the gift is not the new Nest Mini, it's still a pretty sweet deal. Claim your gift before it's too late!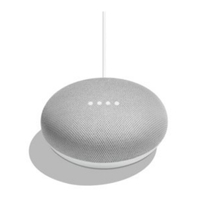 Google Home Mini: $0 (was $49) with Spotify Premium subscription
Save $49 - While this isn't the first deal of its kind, Spotify's offer is too sweet to miss. Note that this is a deal for the previous generation of the Google Home Mini, not the Nest Mini. But there are still plenty of handy ways you can incorporate the device into your everyday routine, including playing your favorite music on Spotify.
This massive giveaway is similar to the one Spotify offered last year to Spotify Family subscribers, the offer now extended to Spotify Premium Individual and Family users.
Want to claim yours right now? Here's how to do it.
If you don't have a Premium account...
New users get the freebie too! Sign up through Spotify's website for a Premium account. Then you'll be prompted to reserve your Google Home Mini.
If you already have a Premium account...
Simply log in, and you will be asked to indicate which type of plan you have and then then you can reserve your Google Home Mini. You will receive an email confirming your order.
Once your device is ready, you will receive another email - click the link and link your Google and Spotify accounts.
Then, you'll be taken to the Google store where you can select your color preference. Add yours to your cart - don't be alarmed if the price is still $49 before checking out. When you input your address, the discount will be applied. You will still need to input payment details, but you will not be charged.
What's the catch?
Technically, there is no catch. Spotify is offering free Google Home Minis to all Premium subscribers while supplies last.
However, there are some eligibility conditions. To be eligible for a free Google Home Mini through Spotify, you must:
Be paying for your subscription with a recurring payment method.
Be subscribed to Premium through Spotify, not a third-party service.
Have a Spotify account registered in the U.S.
Not have claimed a Google Home Mini through previous Spotify offers.
Not be in the trial period of your Premium account. If you are still within the 3-month trial, you will have to forfeit the remainder of your trial and start paying monthly.
Not eligible for a free Google Home Mini?
Itching for a Google Home Mini but can't get it for free via Spotify? The popular smart home device is only $49 normally, but right now you can get it for $10 off at Walmart.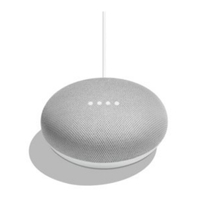 Google Home Mini: $39 (was $49) at Walmart
Save $10 - Not eligible for Spotify's offer? Don't worry - the Google Home Mini is on sale at Walmart for a mere $39. Effortlessly turn your home into a smart home at a reduced price. Bargain!
If you want to wait just a little longer, we expect additional markdowns on the Google Home Mini and its successor, the Google Nest Mini, for Black Friday. Check out the best Black Friday deals, and you may find one at an all-time low price.