If you're shopping for cheap glasses, we have you covered with our round-up of the best GlassesUSA Black Friday deals. Depending on which discount you go for, you'll save 65% on standard frames with basic Rx lenses, which is a substantial saving if you need to upgrade. As one of the best eyeglasses online retailers in America, GlassesUSA has a big selection of frames to choose from, so you won't be lacking for choice. That deal also applies to sunglasses with basic Rx lenses.
The retailer is also the place to head for the best contact lenses online, and this year's GlassesUSA Black Friday promo codes save you 25% on contacts. To shop this offer, use the code CONTACTS25 at checkout. To shop the 65% off frames deal, use the promo code BLACK65 before the sale ends on December 3.
The third discount of note in the GlassesUSA Black Friday sale is a 25% saving on designer frames, covering premium glasses and sunglasses with basic Rx lenses. Use the GlassesUSA promo code PREMIUM25 for this one. While this deal doesn't cover Ray-Ban, Oakley or Bluease products, there's still ample choice available. You'll also enjoy free shipping direct to your home.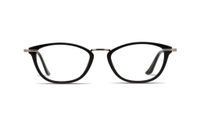 GlassesUSA Black Friday deal highlight | Save 65% on select frames
Until December 3 you can save 65% on standard frames with the GlassesUSA promo code BLACK65. This applies to standard prescription sunglasses and glasses with basic Rx lenses, but not the premium eyewear range (see below).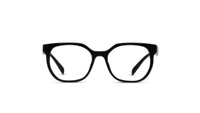 GlassesUSA sale on designer frames | Get 25% off premium frames
Here's your chance to get your hands on some cheap designer eyeglasses, with 25% discounts on select frames from Saint Laurent, Gucci, Prada, Michael Kors and other brands. There are plenty of frames to shop here, with over $200 discounts on certain models.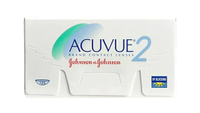 GlassesUSA promo code for contact lenses | Save 25%
If you wear contacts either exclusively or as a break from glasses on occasion, today you can make a saving of 25% when buying contact lenses from GlassesUSA this Black Friday. The discount code CONTACTS25 applies to all contacts sold on the site.
There are further GlassesUSA promo codes and discounts to explore too, especially if you fancy exploring the Clearance Sale and deals. You can also use the GlassesUSA promo code BOGOFREE to snag a second pair of frames for free - the cheaper of the two will be free. This can include either one pair of premium frames or one pair of multi-focal glasses (with progressive or bifocal lenses), with a pair of standard frames as your cheaper, second pair.
For further eye health content, take a look at our guide to best vision insurance and how it could benefit you. For extra money-saving discounts, take a look at our guide to the best Black Friday USA deals for 2020, which includes a host of unmissable early price-cuts across a wide range of products.