The later weeks of fall and winter can be a quiet time for gardeners. No veggies to harvest; not many seeds to sow. Thankfully, one thing we can do during the colder, darker months is plan for the year ahead – and maybe stock up on some yard tools and other supplies while we're at it.
The best Black Friday deals fall on 24 November this year, and we're expecting to see big discounts on gardening products on and around that date. This would be a great time to assemble the tools and resources you need to make next year's green dreams possible.
Why Black Friday is a smart time to buy gardening products
A vast array of gardening and yard tool brands reserve their biggest discounts for this time of year. We contacted tool brand Husqvarna to get their take on Black Friday 2023.
"It's a significant event for Husqvarna, as we offer attractive deals on a wide range of our high-quality outdoor power equipment, making it an excellent opportunity for customers to invest in our products at competitive prices," said a Husqvarna spokesperson.
"As a brand we also don't offer promotions as frequently [as some competitors do], so the urgency to buy during this timeframe is extra important. To spot an unmissable Black Friday deal, customers should keep an eye out for significant price reductions on our premium yard tools, including lawnmowers, chainsaws, and more."
Husqvarna's Black Friday deals will be available from 21 to 29 November. And of course, there'll be plenty of other brands offering big online discounts during this global event.
In this guide, I've highlighted some of the gardening products I'll be watching out for this Black Friday. From hand tools and power tools to patio products, there should be something here for every green-thumbed shopper.
Hand tools
Kobalt 48″ Wood Handle Digging Shovel
A great-quality shovel is a must-have for any keen gardener. This Kobalt model is a solid, reasonably-priced option, with a stout wooden handle and hardened steel blade. The pointed edge should enable you to dig into fairly cool, hard soil in the springtime.
I tested a pair of these pruning shears for TopTenReviews' recent roundup of the best pruners. The Felco 6 is the best-of-the-best: a Swiss-engineered design classic with unbeatable performance in light pruning tasks. The perfect festive gift for the gardener in your life – or for yourself.
Razor-Back 36″ Aluminum Landscape Rake
This super-wide aluminum landscape rake will make light work of heavy-duty landscaping tasks. It's a great choice for leveling out materials such as topsoil, gravel, or mulches like wood chips, ready for the next growing season.
Power tools
Buyers can look forward to discounts of up to 30% on selected Husqvarna Automower models this Black Friday. I've tested this premium robotic lawnmower, and I found its traversal, mowing performance and security features to be second-to-none.
Makita 36V (18V x2) LXT Lawn Mower
This premium electric lawnmower does a superb job of cutting small-to-medium lawns. It's also incredibly low-effort from the user's point-of-view, with cable-free, cordless power, and self-propulsion up to a brisk walking pace.
It looks like Husqvarna's MAX Battery Series of yard tools will be available at a 20% discount this Black Friday, making this a smart time to pick up the jewels in the brand's collection. The Power Axe 350i chainsaw is particularly highly rated by users.
Patio perfection
Sun Joe SPX3000 Electric Pressure Washer
Winter is a quiet time for gardeners – but one thing you can do during this season is clean up the yard. This pressure washer will help you do it, delivering an 870-1,450 PSI water jet to clean patios, buildings, vehicles, driveways – you name it. Just go easy on painted surfaces.
Ooni Koda 16 Gas Powered Pizza Oven
Who ordered pizza? We've heard whispers that Ooni is cooking up some irresistible deals for this Black Friday. Time to grab one of the best-performing, most aesthetically pleasing pizza ovens on the market, at a cut price.
Brightever LED Outdoor String Lights
Apart from, perhaps, the Sun, nothing brightens up a yard quite so well as a string of LED lights. This 100ft, 52-bulb string from Brightever is often available at excellent, heavily discounted prices over at Amazon. The bulbs are shatterproof – perfect for clumsy folk like yours truly.
Gardening gear
Jobe's Organics Compost Starter (4lb)
Improve the likelihood of your compost being ready by spring! Add this organic mixture to your compost pile (or compost bin), and you can expect to see accelerated composting, as microbes in the mix start to break down the decaying plant matter.
RAOOKIF Nursery Pots (24-Pack)
When you start planting the first seedlings ready for next year, you'll need a good selection of nursery pots. These small containers, complete with drainage holes in the base, are ideal homes for the youngest plants. We like the clear material of these particular pots, which help with keeping track of growth.
'The Science of Gardening' by Dr Stuart Farrimond
This superb book by Dr Stuart Farrimond reveals the science behind the yard care year, from first shoots to pruning. Readers can expect to take away some valuable insights to use throughout the next year's gardening.
Black Friday 2023: Key information for gardeners
Who offers the best Black Friday gardening sales?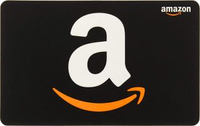 Amazon Black Friday deals: shop early offers
As well as launching Amazon Prime Day deals in the lead up to Black Friday, Amazon have always hosted one of the biggest Black Friday sales in the world. Amazon sells all things to do with the yard, from gardening gear to power tools, and you can expect some massive discounts on the biggest outdoor brands.

Home Depot Black Friday Deals: see today's best deals
Home Depot is one of the most trusted retailers for all types of yard equipment. If you're looking to save on your gardening gear, you can be sure that Home Depot will have some of the best choice on offer.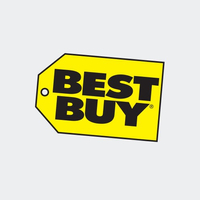 Best Buy Black Friday Deals: see today's top discounts
We would be remiss if we didn't mention one of the biggest retailers, Best Buy, especially as some of their early Black Friday bargains are already live online. They have a fantastic range of outdoor power equipment from big brands.
When is Black Friday 2023?
We have a date: November 24. However we can predict that resellers such as Amazon, Best Buy and Target, and brands alike, will launch early sales. This is what happened last year, which was owed to Amazon's 2nd Prime day sale.
What is Black Friday?
Black Friday traditionally signifies the start of the holiday shopping season in the US, with almost all retailers - both in the malls and online - slashing prices in the hope of persuading shoppers to buy holiday presents early. Almost everything is up for grabs, with the best Black Friday deals taking in electronics, clothes, toys, home furnishings, cookware, and much more.
The best Black Friday deals can see 50%, 60%, or even 70% discounted off the hottest items. Last year, Black Friday shoppers spent $7.4 billion online alone, making it the second largest internet shopping day ever, while billions of dollars more would have been splurged in stores across the US. However, Black Friday deals do not stand alone, with Cyber Monday now offering just as many buying opportunities - indeed, it is the $7.9 billion spent online across Cyber Monday 2018 that is the best-selling day ever in terms of online revenue. In some instances, the Cyber Monday deals can be even better than Black Friday, particularly if retailers are keen to shift on any remaining stock.