Looking for where to buy a freezer online? Here's today's best deals on freezers that are available today. Whether you need a family-sized chest freezer or an upright freezer to keep your food fresh during the coronavirus outbreak, we've found all the best freezers to buy online today.
If you've got plenty of food ready for some social distancing or even a lockdown, you're going to need a decent freezer to store all of your food. Allowing you more room to store food to save you heading out for groceries, chest freezers are ideal for families. Creating more flexibility for storing larger food items and those bits and pieces that don't fit well in an upright freezer, chest freezers are a safe bet if you've got the space for one.
If there aren't many of you in your home, an upright freezer could be a better option. But with many stores forced to close due to the coronavirus, where can you get a freezer online? Here's our round up of all the cheap freezer deals you can find online today.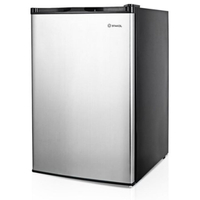 STAKOL 3 cu.ft. Compact Upright Freezer: was $699.99| $659.99 (save $100 at Wallmart) Save $100 on the STAKOL 3 cu.ft Compact Upright Freezer with manual defrost. Ideal for storing under the countertop, the freezer is finished with a sleek exterior. Only available for a limited amount of time at this price, snap up this saving before it goes.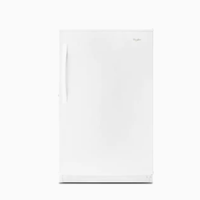 Whirlpool 15.7-cu ft Frost-Free Upright Freezer ENERGY STAR: Was $769 | $692 (save $77 at Lowes)
A certified ENERGY STAR product, this freezer helps you save on utility bills. It also comes with a handy LED light so you can see what you've got in your freezer.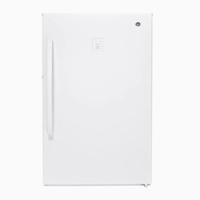 GE Garage Ready 14.1-cu ft Frost-Free Upright Freezer: was $799 | $701 (save $98 at Lowes)
This freezer features a turbo freeze to keep your food in its freshest condition. A great size for families, it's a bargain worth grabbing before it ends.