Refrigerators and fridge-freezers are costly purchases for your household, making them a good thing to look out for on sale. With the original price tags usually being high, discounts can be huge, saving you hundreds of dollars on something you and your family will use every day.
LG has a huge sale on right now, with some of its best fridges discounted heavily. This includes the LG LRSWS2806S side-by-side refrigerator, the LG LRFLC2706S French door model, and the LG LRDCS2603S with a bottom freezer. We rate appliances from the brand highly, and you can read more about how they compare in our LG vs Samsung refrigerators guide.
If you're in the market for a new fridge-freezer, this is a fantastic opportunity to save up to $500. You'll have to act fast, though, as these deals only last for a limited time.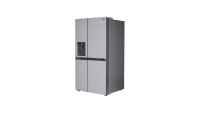 LG 28 cu.ft. Capacity Side-by-Side Refrigerator | was $1,554, now $1,199 (save $355)
The LRSWS2806S is a great choice for those who need a lot of space, giving you a full 28 cu. ft. to store whatever you need. There's also a built-in ice maker for automatic cubes and a slim water dispenser for a sleeker design. You can grab it today for $355 less.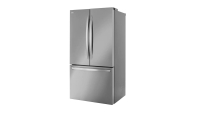 LG LRFLC2706S 27 cu. ft. Smart Counter-Depth MAX French Door Refrigerator | was $2,499, now $1,998.99 (save $500)
LG's LRFLC2706S French Door refrigerator has a cool guard interior, and linear cooling for better adjustments based on temperature fluctuations, and boasts the largest counter-depth fridge capacity in the industry. Best of all is that it's currently less than $2,000.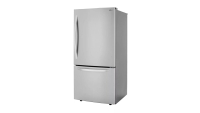 LG LRDCS2603S 26 cu. ft. Bottom Freezer Refrigerator | was $1,799, now $1,599 (save $200)
Sometimes simpler is better, and the LG LRDCS2603S offers smart cooling with a bottom freezer that will fit into even compact kitchens. Like the other examples on this page, the appliance also has Door Cooling+ to keep contents as fresh as possible.
Refrigerator deals
Refrigerators and fridge-freezers are more expensive items you can buy for the home, which is why it's always great to find them on sale. Large appliances like these can often be found at a discount during sales events like Black Friday, and you can find the best Black Friday refrigerator deals on our dedicated page.
To keep track of when offers will start pouring in, bookmark our main best Black Friday deals page for up-to-the-minute information.
When looking for a new refrigerator, sifting through the different features and styles can be overwhelming. One thing to consider is the fridge's capacity, but it's important not to go for the largest one available automatically. Instead, you should consider your household size and grocery shopping habits to determine your needed space.
You'll also want to consider the fridge style that will work best in your home - French door fridges tend to have more space and work well in larger kitchens, while side-by-side fridges offer a full freezer and fridge space. Other features like ice and water dispensers and humidity-controlled drawers can also help keep your produce fresh.