Shark robot vacuums and Shark uprights are on sale right now, with a huge $170 off the Shark IQ Robot today. A huge saving among the Best Cyber Monday deals, Shark vacuums always feature in our round ups of the best robot vacuums and the best vacuum cleaners for home so when the brand announced its latest deals, we knew they wouldn't be around for long.
Take the hassle out of vacuuming and well...don't do it with Shark's IQ Robot XL Vacuum R101AEW. This powerful Shark robot vacuum is self-emptying, is smart-enabled, and has a self-cleaning brush roll.
The Shark robot vacuum isn't the only thing on sale, you can also save up to $180 on Shark upright vacuums. The Shark Apex Upright Vacuum is reduced to $199.99 and there's a free MultiFlex wand included which is great for cleaning under low sofas or appliances.
In order to take advantage of these spectacular savings, you'll need to use the code CMSAVE170 for the Shark robot vacuum, and CMSAVE180 for the Shark Apex Upright Vacuum.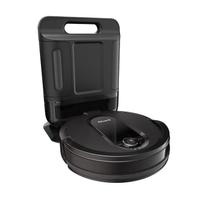 Shark IQ Robot XL Vacuum R101AEW: $549.60 now $379.60 at Shark
Use the code CMSAVE170 to get this powerful robot vac for less today. With two side brushes so that no dirt is left behind, this Shark robot vacuum even empties itself so there's literally nothing for you to do. It's also smart-enabled so this price is a real steal.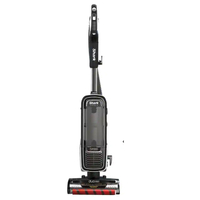 Shark APEX Upright Vacuum: $379.99 now $199.99 at Shark
Give your flooring the ultimate spring clean every time with the Shark APEX. This powerful vacuum features Shark's DuoClean and Lift-Away technology which helps to deep clean. Fantastic for both hard floors and carpets, this Shark vacuum is a great all-rounder. Use the code CMSAVE180.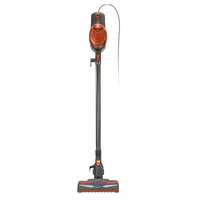 Shark Rocket Corded Stick Vacuum: $199.99 now $99.99 at Shark
Lightweight and easy to use, this Shark stick vacuum is great for both carpets and hard floors. It's easy to empty and additional tools help you clean just about everywhere. There's an impressive five-year warranty too. Just add the code CMSAVE100 at checkout.
If you're after a Shark robot vacuum, they don't come much better than the Shark IQ Robot XL Vacuum as this clever bit of kit is powerful enough to pick up everything from dust and debris, to pet dander and allergens. This Shark robot vacuum won't miss anywhere either as it maps your home and uses row-by-row methods to thoroughly clean your floors. If there's somewhere you don't want your vacuum to go near, you can use boundary strips and the vacuum will not cross them.
For under $380, this Shark robot vacuum is an excellent price, especially as it's smart-enabled and can even be controlled via voice activation.
For thorough cleaning power, the Shark APEX Upright Vacuum has got you covered. This Shark vacuum even cleans itself and avoids hair wrapping around the brush roll. Designed to be slightly quieter than normal vacuums, this Shark upright has an anti-allergen system that uses a HEPA filter. There are also handy built-in lights so you can see tiny specs of dust that you might have missed before.
If you'd rather do the vacuuming yourself but don't want anything heavy to lug around, the Shark Rocket Corded Stick Vacuum is a great lightweight option. Just because it's light, though, doesn't mean you'll be missing out on power. This stick vacuum has great suction and easy swivel steering.
More great Shark vacuum deals
Find even more savings with the best Cyber Monday deals, which include discounts from the biggest retailers.