Shopping for air conditioners isn't exactly glamorous, but a big discount can certainly make it a little better. That's why we're letting you know about this deal from Appliances Connection, which can save you up to 20% on some of the best window air conditioners around. That's including the LG Dual Inverter, which is our favorite for low running costs and app control. The LG LW2217IVSM has over $100 off with a saving of 13%, and the Friedrich Kuhl Smart Room (which took the top spot for reliability in our reviews) has a saving of $199, with an awesome 20% saving up for grabs through June 22. We like this model for its great warranty, quality construction, and quiet running, but it can be hard to find it on sale, so we'd suggest you snap this deal up quick.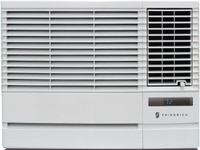 Friedrich CP24G30B 26" Chill Series Energy Star Air Conditioner: $996 $797 at Appliances Connection
Save $199 - Featuring a 24 hour timer, three cooling and fan speeds and ultra-quiet operation, the Friedrich CP24G30B will save you money by conserving energy.
Deal ends 06/22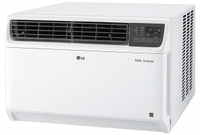 LG LW2217IVSM Window Air Conditioner: $804 $699 at Appliances Connection
Save 13% - The LG LW2217IVSM has remote operation via the LG app, as well as a Dual Inverter Compressor which can cut energy costs by up to 25%.
Deal ends 06/22
This deal is part of Appliances Connection's Father's Day sale (let's be honest, air conditioners don't factor into most lists of the best Father's Day gifts) but it doesn't need to be a gift for it to be a worthwhile purchase. Air conditioners, whether that's window models or the best central air conditioning units, are a seasonal essential this year more than ever. They can keep your indoor air pollution low and your home cool in even the hottest months, as well as being far more efficient than even the best tower fans - in our analysis of tower fans vs. window air conditioners, it was window air conditioners which came out on top.