Amazon Prime Day is over for another year – but the two-day event saw some huge savings on a number of household products, including an iRobot Roomba 692 with 40% off.
With so many options, it can be tricky to choose the best vacuum cleaner (opens in new tab) for your needs and budget, and even harder to choose from the best robot vacuums (opens in new tab) that include plenty of innovative features.
The iRobot Roomba 692 is a top-of-the-range robot vacuum that includes a self-charging feature so you truly don't need to lift a finger. For lovers of innovative home tech, or those wanting to streamline their cleaning routines, this machine is a no-brainer. It was discounted this Amazon Prime Day, so let's hope we see another great discount this Black Friday.
iRobot Roomba 692 deal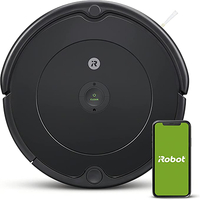 (opens in new tab)
iRobot Roomba 692 Robot Vacuum | was $299.99 | now $179.99 (opens in new tab)
Upgrade your cleaning routine with smart-tech such as this Roomba 692, which connects with an app and Alexa for easy scheduling. Advanced sensors ensure the vacuum navigates seamlessly around the home, while dirt tracking technology will alert your robot to messy areas, leaving your rooms sparkling clean.
Whether you've been on the fence about making the transition to a robot vacuum, or have been waiting for the right time to add one to your basket, this deal is sure to tempt you.
With a 40% saving, the Prime Day sale takes this Roomba vacuum down from $299.99 to $179.99. While it's not the latest model in the collection, it includes the features we think are the most worthwhile - such as a 3-step cleaning system. dirt detect sensors and an auto-adjust cleaning head that enables the machine to transition from carpets to hard floors with ease.
What's more, it connects to an app via Wi-Fi so that you can start, stop, and schedule cleaning from any location. And if you're too busy to get your phone out, it has a voice control system so you can instruct with ease.
Featuring a run time of 90 minutes, this machine will happily make its journey around the home before automatically docking and recharging. This offers plenty of time to get rid of dust while you're running errands or getting on with the work day, so you return to a clean and tidy house - the ultimate dream in vacuuming.
More Roomba Prime Day deals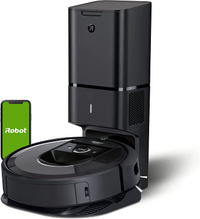 (opens in new tab)
iRobot Roomba i7+ (7550) Robot Vacuum | was $999.99 | now $499 (opens in new tab)
A robot vacuum that turns on, cleans and empties itself without me having to lift a finger? You had me at Roomba...
This Alexa-controlled cleaner can clean and empty itself for up to 60 days straight. And it's far more powerful than previous Roomba models.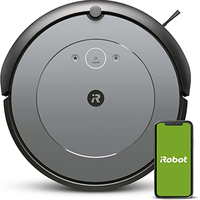 (opens in new tab)
iRobot Roomba i2 | was $349.99 | now $199.99 (opens in new tab)
An Alexa compatible vacuum that listens to your instructions and learns your cleaning routine? Yes please. With $150 off, this robot vacuum will be a powerful addition to a home, thanks to a 3-stage cleaning system and automatic dirt disposal.
Discover more Amazon Prime Day deals…
Amazon Prime Day deals for the home (opens in new tab)
Amazon Prime Day scams (opens in new tab)
An Editor's Amazon Prime Day wishlist (opens in new tab)