Amazon Prime Day is fast approaching, and the e-commerce giant is gearing up to provide a fresh batch of deals this October. Roomba robot vacuum cleaners have been a significant part of the sales event - held twice a year - and we expect them to be a major focus this fall as well.
But, selecting the right vacuum cleaner that fits your needs and budget can be challenging, especially when it comes to choosing between the best robot vacuums that come with plenty of innovative features but at a hefty price during Amazon Prime Day.
Luckily, the best Roomba vacuums can help solve so many woes that we face with other robot vacuum cleaner brands. They are considered one of the best you can buy for their technical advancements and pinpoint navigation accuracy.
And the good news with these early deals is that you don't need to be a Prime member to shop for them. So, without further ado, keep scrolling to see the first offers and check out our Amazon Prime Day deals hub for more leading up to the event.
iRobot Roomba Amazon Prime Day deals
The best iRobot Roomba Amazon Prime Day deals 2023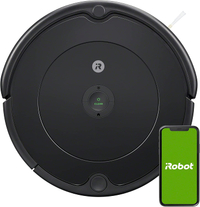 iRobot Roomba 692 Robot Vacuum was $299.99, now $189 at Amazon
Not only does the Roomba 692 have iRobot's 3-stage cleaning system for a thorough clean, but it can be scheduled to clean any time you want through the mobile app or using voice commands via Google Assistant or Alexa. While most Amazon users love its ease of use and ability to clean under furniture without reorganizing an area – it averages a 4.4 out of 5 rating – it can get tangled up in long or thick carpeting.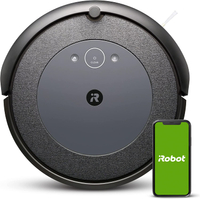 Roomba i4 EVO Robot Vacuum was $399.99, now $285 at Amazon
With its 4.1 out of 5 rating on Amazon, the Roomba i4 EVO is a solid robot vacuum with excellent cleaning and mapping abilities while hiding minor drawbacks, such as a small dustbin and no way to cancel a job. At least its dual multi-surface rubber brushes are flexible enough to clean up different types of floors and pick up pet hair. But those caveats are quickly forgotten when you consider that this normally $399.99 robot vacuum is getting 29% off.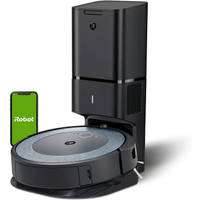 iRobot Roomba i4+ EVO Robot Vacuum was $599.99, now $415.99 at Amazon
The iRobot Roomba i4+ EVO is generally not very cheap, sporting a regular price tag of $599.99 (Amazon often has it a little cheaper at around $575). But it's getting that Prime Day treatment with a full 31% off. So, for $415.99, you get a programmable vacuum with smart mapping and a self-emptying base that makes cleanup even more hands-free, not to mention that it supports Alexa and Google Assistant. It also has a 3-stage cleaning system that can even handle pet hair.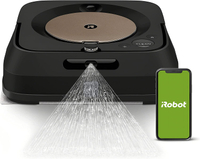 iRobot Braava Jet m6 Robot Mop was $499.99, now $349.99 at Amazon
When our sister publication, Tom's Guide, reviewed the iRobot Braava jet m6, they loved its mopping and vacuuming abilities. And its smart features, including mapping ability, were appreciated as well. However, its price tag of $499.99 is not for the faint of heart. Luckily, ahead of Prime Day, it's getting a cool $150 chopped off for a going rate of $349.99.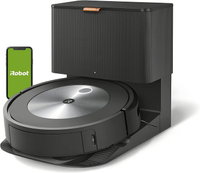 Roomba J6+ Robot Vacuum was $799.99, now $536 at Amazon
The Roomba j6+ might be a little pricey – the main complaint among Amazon reviewers who gave it a 4.8 out of 5 rating – but it's worth the cost. Not only does it do a fantastic job cleaning, but it can do one thing that many robot vacuums can't. It can detect and avoid both cords and pet waste, both trouble areas for automated cleaning solutions like robot vacuums. It can also be scheduled to clean more than once a day, a rarity among robot vacuums as well. Luckily, its price tag is a little bit more accessible now, dropping from $799.99 to $536.
iRobot Roomba Amazon Prime Day deals 2023: what you need to know
Hasn't there already been a Prime Day in 2023?
Amazon Prime Day 2023 ran from midnight PST on July 11 until 11:59 pm PDT on July 12, 2023. This timeline is similar to last year when Amazon Prime Day took place on Tuesday, July 12, and Wednesday, July 13.
There were a number of epic Prime Day deals available in a couple of weeks running up to the event, too, so shoppers could bag a bargain pretty early on. Some discounts remain live for several days following the event, too, which can appeal to any last-minute deal hunters.
Will there be another Prime day this year?
Yes. Amazon hasn't (yet) confirmed dates, but we are expecting the return of Prime Early Access at a similar time to last year - October.
This event comes in the run-up to Black Friday and is also a two-day event exclusively available to Prime members. It is essentially a teaser into the Amazon Black Friday sale, providing early access to the retailer's end-of-year sale.
We'll update this page with the next steps as soon as we hear any further news or announcements.
What is Prime Day?
Amazon Prime Day is a mega two-day event full of epic deals on Amazon's brands and other favorites, including Dyson, Ninja, and Shark.
It's exclusively for people with Prime membership, so you won't see the deals unless you're signed up.
How do I become an Amazon Prime member?
To access Prime Day deals, you must be an Amazon Prime member. This costs $14.99 per month or £139 for the year.
However, if you haven't subscribed to become a member, you can use the 30-day Amazon Prime free trial to buy the deals. You won't be eligible if you've used it in past Prime Day sales or previously signed up for the subscription service.
On the free trial, you can get all the other membership benefits, including free next-day shipping, access to Prime Video, and more. You can cancel for free any time during the trial while you're in the 30-day window, so it's worth considering for sale events like this.
How does Prime Day work?
You'll see discounts across the site if you've signed up for Amazon Prime and logged into your account. In previous years, Amazon Prime discounts have been clearly marked across the site's 12 million+ products, so you know you're getting the deal because you're a Prime Member.
There are always deals throughout Prime Day, which you can access anytime. Then, there are daily Amazon Prime Day deals, which run for 24 hours or until stock is depleted. Finally, there are Lightning Deals, which appear every few minutes and run until a particular item's stock has been bought up. Sometimes, Lightning Deals run for hours or minutes. It depends on what the product is.
Once you've checked out with all your stuff, that expedited Prime delivery will see the products in your home within a few days. It used to be overnight in most areas, but since the explosion in at-home shopping during 2020, deliveries – while still free – can take a little longer.