The weather might be getting cooler, but the air conditioner deals couldn't be hotter right now as Best Buy has dropped prices on many of the best air conditioners it offers.
Now is a great time to buy a new air conditioning unit as prices are bound to rise again when the weather heats up. Not wanting to miss out on offering its own savings, Best Buy has announced a big sale on cooling units to rival some of the best Amazon Prime Day Deals 2020.
If you're after one of the best portable air conditioners, you can save $157 on the Whynter ARC-122DS right now at Best Buy. Saving you over 25% off the original price, this portable air con unit is suitable for rooms that measure up to 400 square feet. This powerful portable cooler has three fan speeds and it features all the extras you'd expect such as auto shut-off and a remote control.
That's not the only bargain either! The LG Window Air Conditioner has a saving of $94 today at Best Buy. As one of the leading brands in our guide to the best window air conditioners, LG has a stellar reputation when it comes to cooling units and with this deal, you'll be able to cool down a room that stretches up to 550 square feet.
The biggest saving of all is $201 off the Royal Sovereign Air Conditioner at Best Buy today. This unit is a steal at $1298.99 - cheaper than some of the best central air conditioning units and it provides 24,000 British Thermal Units (BTU) of power.
Here's our pick of air conditioners on sale right now at Best Buy…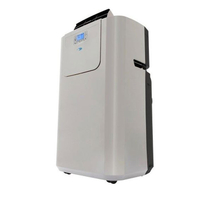 Whynter ARC-122DS: was $592.99 | now $435.99 at Best Buy
You'll be saving over 25% with this Best Buy air conditioner deal. This cooling unit has a dehumidify mode, as well as benefiting from a washable pre-filter to make maintenance really easy.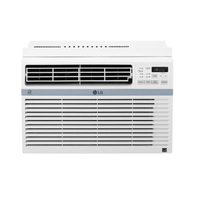 LG LW1217ERSM: was $489.99 | now $395.99 at Best Buy
Save $94 on this smart-enabled window air conditioner right now. Suitable for cooling large rooms and benefiting from a powerful airflow rate, you won't want to miss out on this huge saving.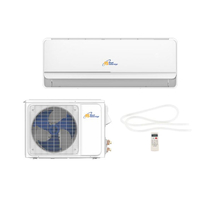 Royal Sovereign RSAC-2417S: was $1499 | now $1298 at Best Buy
Take a huge $201 off the original price on this Royal Sovereign air conditioner, thanks to Best Buy's deal. This unit is energy-efficient and is quiet too - perfect for when you're sleeping. Even better, it acts as a heater in the cooler months as well.
If you want all the snazzy features without a massive price tag, the LG LW1217ERSM we've included above is smart-enabled and works with some of the best smart speakers including Amazon Alexa and Google Assistant. That means you'll be able to voice command what you want your air conditioner to do.
However, if you simply want a reliable air conditioner that will keep you cool and is energy-efficient, the Royal Sovereign RSAC-2417S rates really highly for efficiency and won't cost you a fortune to run after you've paid for it.