The best electric ranges for your home combine a cooktop stove and oven in one appliance, saving you money on installation and space in the kitchen. We'll help you to find the best electric range for your lifestyle, cooking habits, and most importantly, your budget. Whether you want a basic model or a professional range with extra features like an air fryer, or drawers for storage or warming, discover our top picks below.
There are several things to consider when shopping for the best range. The first is size and format. A typical range is freestanding and can be easily installed between your existing counters, while the best slide-in ranges are designed to sit neatly in line with your countertops to give a more seamless look and no gaps. Which is best? That depends on where your appliance is going. Freestanding ranges have backsplashes to protect your walls, but they're not the best fit for kitchen islands, while slide-in ranges aren't suitable for standalone installation.
You'll also want to consider the electric cooktop, and how large you want it to be, as well as how many ovens you need. Some electric ranges have a single oven while larger, more expensive models have two, so think about how many people you usually cook for and choose according to your needs.
Read on for our pick of the best electric ranges to help you cook up a storm. If these aren't quite right for you, check out the best electric wall double ovens and best gas ranges instead.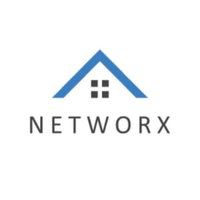 Find local electricians and get quotes at Networx.com to get your brand new electric range installed.
Best electric ranges
Why you can trust Top Ten Reviews Our expert reviewers spend hours testing and comparing products and services so you can choose the best for you. Find out more about how we test.
We've rounded up the best electric ranges that you can currently buy. We've summed up all the key specs and features that you need to know – plus highlighted the pros and cons of each product. While we endeavor to review every product that's featured in our guides, the electric ranges below are still in the process of being reviewed. In the meantime, we've summed up the user reviews to help you make the best decision for you and your household.
Best electric ranges
This Frigidaire Gallery 3-inch electric range is one of the cheaper electric ranges in our guide, but it still combines many cooking features into one appliance. It has one oven, rather than two, which helps to keep the cost down, but inside, a convection fan allows for faster and more even baking on each of the three racks.
What the users say
The Frigidaire GCRE3060AD gets a 4.7 out of 5-star rating on the Home Depot website from more than 7,000 reviews, with 69% of users saying they would recommend it. Reviewers praised the multiple cooking options, loved the built-in air fryer saving them counter space and found the adjustable burner rings were very versatile. Of the few negative reviews, users were disappointed by the build quality, that the product scratched easily and the knobs felt a bit cheap.
When it comes to the cooktop, there are five flexible elements, and a 3000W element is ideal for boiling water quickly. The SpaceWise triple expandable element can also expand to take up to a 12-inch outer ring to accommodate your largest pans – perfect if you're batch cooking or hosting dinner parties.
Air frying has become more popular in recent years, and this range has an Air Fry tray included so that you don't need to buy a separate appliance that takes up your counter room. It's easy to change settings using the touch dial or five large knobs, and these are situated on the back of the appliance as a safety feature to keep them away from young children.
The large oven window makes it easy to check on the progress of your food without opening the door, and when it comes to cleaning, one-touch self-clean options are available in two, three and four-hour cycles, depending on dirt levels.
Design-wise, the range is stainless steel and black, which looks smart but might not suit lighter kitchen color schemes. The Frigidaire GCRE3060AD gets high ratings from most users and has also received a Home Depot innovation award. You don't get smart tech like WiFi, but overall, it's a good balance of features and a sensible price.
---
With a 5.3 cubic-foot oven capacity, this 30-inch GE range is the smallest in our guide, but it's also the most affordable. For the reasonable price, you get a single convection oven with a self-cleaning capacity that gets rid of dirt without having to scrub yourself. Helpfully, it's possible to set up the oven to start preheating the oven, baking and even self-cleaning at a later time, which is ideal if you're getting on with other things in the house.
What the users say
The GE JB655SKSS gets a solid 4.6 out of 5 from 8,902 reviews on the Home Depot website. What's more, 92% of users recommend the product. Positives include the amount of features you get for the price – a power boil option, 12-inch cooking element to accommodate larger pots and a storage drawer. Quite a few users reported a cracked or peeling countertop surface, which might put off some looking to buy a long-lasting item.
This range features a built-in air fryer for cooking healthier versions of your favorite foods, and as the oven doesn't need preheating for this function, it's quick, too. You also get a versatile five-element cooktop. The most powerful element is 3100W, and it allows you to choose between a 12 or 9-inch electric element. Like the Frigidaire model above, this means you can use different pan sizes and avoid wasting unneeded energy. Then, when you want to keep food warm rather than cooking, there's even a low-heat warming zone.
The whole design is quite understated, but that's reflected in the cost of the appliance. The controls aren't as snazzy as some ranges we've seen, comprising of five white knobs that you turn to change the temperature of each hob element separately. You can never have enough space in a kitchen, and we love that there's a full-width removable storage drawer at the bottom of this appliance for storing cookware or accessories.
If you don't need the largest oven capacity and want to keep to a modest budget, the GE JB655SKSS is a great choice.
---
The Samsung NE63B8611SS electric range has a large capacity of 6.3 cubic feet, making it ideal if you cook for a large family or often have several dishes inside at once. It's the most expensive in our guide, but it's got a stylish design that will appeal to many. Available in three finishes (fingerprint-resistant stainless steel, black, and white glass), you should be able to match the appliance to your own kitchen effortlessly. There's also that valuable storage drawer at the bottom for keeping your pots and pans hidden away.
What the users say
The Samsung NE63B8611SS is one of the highest rated ranges in this guide, averaging 4.8 out of 5. Users said it was versatile, attractive and enjoyed the tactile knobs. They found the stove top very responsive, and also liked the fact it doesn't ridges around the edge – this makes it easy to clean as it doesn't catch food. Negative reviews included complaints that the control keypad is too sensitive and the oven fan is louder than expected.
This slide-in range will sit neatly in line with your countertops and it offers three cooking processes: air frying, convection and a dehydrator oven. With the controls at the front rather than at the back of the cooktop, they're easy to reach and use, and we love the neat touch LED panel. For the premium price of this range, you also get Wi-Fi-enabled controls for remotely monitoring temperatures and times from your phone using the Samsung SmartThings App. There's also a safety lock to ensure that young children can't operate it.
The cooktop has four radiant elements rather than the five offered by other models in this guide, and they're also less powerful than most, at 2400W, 2 x 1800W and 1200W. A handful of reviewers did mention that the burner layout is awkward, but overall they noted that they were all fast to heat up and change temperature.
If you can afford it and style is important to you, the Samsung NE63B8611SS is one of the best-looking and best-featured electric ranges you'll find. But if you want a double oven or more powerful heating elements, it's not for you.
---
The Whirlpool WGE745C0FS is an electric double oven range, which means that you can cook foods at two different temperatures and fit even the largest roasting pans inside thanks to the 6.7 cubic foot capacity. You'll find two racks in both ovens, and a choice of five rack positions so that you can accommodate different shapes of food inside. A technology called "Frozen Bake" will also cook frozen pizzas, pies and more without preheating.
What the users say
More than 2,700 users have given the Whirlpool WGE745C0FS an average of 4.7 out of 5 stars. Customers praised the double ovens, which allowed them to cook multiple dishes at different temperatures. However some users noticed bubbles appearing under the burners, and said that they scratched easily even with the correct cleaning solution. These complaints are in the minority, though, so it doesn't seem to be a major problem with the product.
The cooktop is made up of two 3000W 9 and 12-inch burners, two 1200W and a 1300W burner. One reviewer did state that although advertised as a five-burner model, this Whirlpool range only has four, and one warming burner. Helpfully, it's possible the combine the three top elements and effectively make a long triple element for larger cookware. If you make a mess, steam self-cleaning takes care of baked-on food, while you can automatically clean the oven according to a pre-programmed cycle.
As with the majority of freestanding electric ranges, the burner knob controls are at the back of the stove, but they offer very precise temperature adjustments. Between both sets of knobs, we love the neat touch panel, which allows you to choose between a range of oven options like bake, broil and keep warm. Unfortunately, this model doesn't have an air fryer – so bear this in mind if you're looking for the option.
For larger families, keen bakers, or those that entertain regularly, the large capacity of the Whirlpool WGE745C0FS makes it easy to recommend. If you want an air fryer and don't need two ovens, there are cheaper models.
---
The classy LG LREL6325D is available in "PrintProof" Stainless Steel or Black and has a sleek design that will suit modern kitchens. Inside, the oven is colored an unconventional shade of cobalt blue, but most users felt that this added to its appeal and "cool factor" (and of course, you can't see this when the door is shut).
What the users say
The LG LREL6325D gets an overall score of 4.4 out of 5 on the Home Depot website. Users enjoyed that the convection oven cooks faster and more evenly than traditional baking and loved that they could control the range remotely with WiFi. On the negative side, several users reported issues with maintaining the range, explaining that the caps, burners and trays stain easily after use and caps can't be restored to "like-new" with cleaning.
What really sets this electric range apart from its competitors, though, is the InstaView window, which allows you to see inside the oven by giving it two quick knocks. This means that you can get a good view of food without opening the door and letting the heat out. The oven is also capable of air frying, but you'll need to purchase an air fry tray separately.
Although it has five elements on the cooktop (1200W, 1200W, 3000W, 3200W and 100W) the lowest-powered element is best suited for keeping food warm rather than cooking it. Conversely, the highest 3200W element ensures very quick water boiling.
Sticking with the modern theme, the range works with Alexa, Google, Google Assistant, and the LG SmartThinQ app – start the oven, set timers or check on dinner using just your voice. That said, the physical glass controls at the back of the cooktop are some of the sleekest we've seen, and allow you to change the temperature and settings quickly.
Not just smart, this LG electric range is practical too. Inside the main oven, you get three oven racks and a choice of seven positions. Underneath the oven, there's a storage drawer to help you stay organized. Neither the cheapest nor the most expensive, we think this electric is a great price for the number of features that you get and the quality of the build.
Buying advice for the best electric ranges
What to look for in the best electric ranges
Searching for the best electric ranges can be daunting if you're not sure what to look for. Help is at hand as we'll give you pointers on the key considerations. Size is the first thing to look at. You'll want a range that fits within your space and offers you the capacity you need, both in terms of the oven and the number of heating elements on the cooktop. Thanks to the all-in-one nature of ranges they can be a great way to maximize the space available.
Once you know what size you're looking for, you can begin to consider additional features and what is available within your budget. If you dread having to clean the oven then self-cleaning options might be worth looking into. Choices like wipe-down surfaces and edge-to-edge glass can also take the fuss out of cleaning your new range. Other features you want to consider are drawers for warming plates, ideal if you're cooking for a crowd. Safety features like automatic shut-offs may be a consideration with young ones around.
Which are the most reliable electric ranges?
An electric range is an essential part of the kitchen so you may be concerned about how reliable it will be. For peace of mind, look for a good warranty when choosing your range. The models we reviewed offer warranties between one and three years. Often the more expensive models come with a longer guarantee, so you'll have to weigh up whether a higher initial outlay is worth the reassurance.