The best electric ranges bring you the function of an oven, a cooktop, and more, all in one appliance. They're a great choice to help multi-task in the kitchen so you can serve up meals at the same time with ease. When it comes to installation, you'll only need to fit one appliance to give you everything you need for meal prep. If you're short on space, the good news is that many electric ranges come with nifty features like additional drawers for storage or warming plates, perfect if you're entertaining.
All of the best electric ranges we reviewed include an electric stove and an oven as a minimum. At the higher end, you can expect impressive additional features such as double-ovens which help you to cook dinner and dessert at the same time. Or you may fancy a range with a self-cleaning mode so there's one less thing on your to-do list.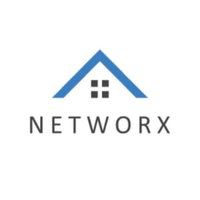 (opens in new tab)
Find local electricians and get quotes at Networx.com (opens in new tab).
When choosing the right electric range for you, there are a few things to consider. First of all, you'll want to check the dimensions against the available space as they come in a range of sizes. When you picture a typical range, the freestanding type is probably the one you think of. Freestanding ranges are versatile as they can be installed between counters or on their own though they do take up more room on either side. Alternatively, a slide-in electric range can be space-saving as it fits flush with your kitchen counters. This gives a seamless look with the bonus that crumbs are less likely to escape down the gap.
Another key consideration is the number of cooking elements on the best electric cooktop (opens in new tab). While four will be enough for most, bigger families or people who like to entertain may want to consider adding another heating element to make multi-tasking a doddle.
No matter your budget, you can find an electric range for you with our guide including everything from a wallet-friendly option at $600 to premium models at $2500, including models from GE, Samsung, Electrolux.
Read on for our pick of the best electric ranges to help you cook up a storm.
---
1. GE Profile PB960SJSS electric range: Best electric range overall
Why you can trust Top Ten Reviews Our expert reviewers spend hours testing and comparing products and services so you can choose the best for you. Find out more about how we test.
The GE Profile PB960SJSS electric range is a freestanding cooker that has 6.6 cubic feet of oven space, across two ovens. Its cooktop is sleek and finished with edge-to-edge glass which makes it a lot easier to clean and means no crumbs or food will get left behind anywhere without you knowing.
This electric range has convection technology to cook your food more evenly. Other handy features it has include Delay Bake and steam cleaning functions. The electric cooktop features five elements but the real benefit is that one of the elements can expand up to 12 inches, which means you can fit those larger pots and pans on without any issues.
Available in stainless steel or a fingerprint-resistant black stainless steel, the GE Profile PB960SJSS electric range has a useful synchronized elements feature so that you can control two elements on the cooktop at once, creating one huge cooking area. The GE's only real let down is that it's not WiFi-enabled, so you won't be able to control it from your phone.
---
2. Samsung NE59M4310SS Freestanding Electric Range: Best affordable electric range
Available in three colors, the Samsung NE59M4310SS Freestanding Electric Range is a great value electric cooker that has a storage drawer for pans and baking trays and a self-cleaning function that has three different programs.
The Delay Start functionality lets you decide when you want the oven to start cooking and the Warming Center means you can keep food at the optimum temperature until you're ready to serve.
The Samsung NE59M4310SS Freestanding Electric Range is the only one in our buying guide that features two dual burning elements that expand for larger pans - something that's really helpful for many cooks.
---
3. Electrolux E130EF45QS: Best electric range warranty
The Electrolux E130EF45QS Electric Range comes with a three-year warranty - the longest of all the electric ranges we reviewed. This electric range may not have the largest capacity but it makes up for it with its six cooking modes including Convection Bake, Broil, Bake, Convection Roast, Keep Warm and Slow Cook.
Other handy features we liked were the oven rack shelf which has a ball bearing system, making it much easier to take hot items out of the oven, especially things like heavy dutch ovens. This cooker also has a warming drawer which is great for keeping your food hot until you're ready to serve.
---
4. Frigidaire FFEH3054US electric range: Best slide in electric range
Stylish and practical, the Frigidaire FFEH3054US electric range has a built-in storage drawer beneath the oven, which is great if you need to save on kitchen storage space.
The quick-boil function also reduces cooking times and the handy large oven door means you can easily check on your food whilst it's cooking.
It is worth noting that this cooker does have a strange raised lip at the front of the cooktop, which can be annoying and easy to scratch when lifting pans on and off.
The self-clean function on this model also makes it a lot easier to stay on top of cooking greases that build up when you're using the cooker.
---
5. Bosch 800 Series HEI8046U Electric Range: Best electric range for style
Although the Bosch 800 Series HEI8046U Electric Range isn't exactly cheap, it does look expensive and the finish gives this cooker a stylish feel.
The cooktop on this model features five elements, one of which can be used at either six or nine inches to accommodate whichever pan you're using. A handy warming drawer will keep food at the right temperature and the main oven benefits from European Convection for even cooking.
The controls on this cooker are placed at the front which means you don't have to lean over hot burners to adjust the dials as you do with some other models. Some users found it was easy to catch their clothes on the metal knobs though.
---
What to look for in the best electric ranges
Searching for the best electric ranges can be daunting if you're not sure what to look for. Help is at hand as we'll give you pointers on the key considerations. Size is the first thing to look at. You'll want a range that fits within your space and offers you the capacity you need, both in terms of the oven and the number of heating elements on the cooktop. Thanks to the all-in-one nature of ranges they can be a great way to maximize the space available.
Once you know what size you're looking for, you can begin to consider additional features and what is available within your budget. If you dread having to clean the oven then self-cleaning options might be worth looking into. Choices like wipe-down surfaces and edge-to-edge glass can also take the fuss out of cleaning your new range. Other features you want to consider are drawers for warming plates, ideal if you're cooking for a crowd. Safety features like automatic shut-offs may be a consideration with young ones around.
Which are the most reliable electric ranges?
An electric range is an essential part of the kitchen so you may be concerned about how reliable it will be. For peace of mind, look for a good warranty when choosing your range. The models we reviewed offer warranties between one and three years, with the Electrolux E130EF45QS Electric Range coming with a three-year guarantee. Often the more expensive models come with a longer guarantee, so you'll have to weigh up whether a higher initial outlay is worth the reassurance.