If you're looking for the best headphones then you can do a lot worse than the Bose Noise Cancelling Headphones 700, which, as the name suggests, have unbeatable noise cancelling performance while still kicking out excellent sound quality. If that sounds interesting to you, then we've got some good news for you - you can get the Bose Noise Cancelling Headphones 700 for just $299 at Amazon - that's $100 off the MSRP.
There is one slight fly in the ointment though - you'll have to get them in the Arctic White color if you want to make the full saving. If you absolutely must have them in one of the other colors - Triple Black or Silver Luxe - then you can still make a decent saving of $60, as both these variants are on sale for $339.
If you're getting a slight twinge of deja vu, we reported an almost identical deal back in June, though the black and silver variants cost $349 then, so you're saving a bit more this time. In another repeat of history, Best Buy is also matching this deal with identical savings.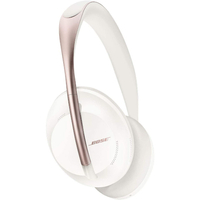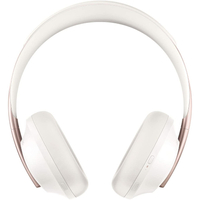 We were huge fans of the Bose Noise Cancelling Headphones 700 when we reviewed them recently. The noise cancelling technology is best in class, and the audio quality is excellent even if it is slightly outdone by Bowers & Wilkins PX when it comes to pure sound quality. They also come with Alexa voice control which is activated at the touch of a button and an impressive 20 hour battery life. Perfect for pairing up with your smartphone if you're out and about.
If over ear headphones aren't your thing, you should check out some of the best earbuds including the Apple Airpods Pro and Sony WF-1000XM3, both of which offer excellent sound quality in a compact form factor.