Aetna is a well-known health insurance provider who also sells individual dental insurance plans. This company is popular for its well-designed mobile apps, which provide easy access to resources, account information and local in-network dentists. It also has one of the largest dental networks in the U.S., with over 339,000 dentists.
For my review, I got quotes in each region of the U.S. for individuals, couples and families. Then I compared the available options in each region and the premiums. I also looked at the maximum limits and deductibles. Compared to other insurance providers, Aetna's comprehensive plans stood out as being more affordable than most. However, the basic coverage plans were among the most expensive, often only a few dollars less than its comprehensive plans.
The biggest downside to Aetna is the lack of options and availability. It doesn't' offer private insurance plans in the Rocky Mountains, Northeast or East (though it does offer employer-provided plans in these areas). In addition, each of the regions where dental insurance plans were sold only had two options: the Direct Preferred PPO and Direct Core PPO. The Direct Core plan is more comparable in coverage to a mid-tier plan offered by other insurance providers than a basic preventative plan, as it covers all procedures, but pays a lower percentage than the Direct Preferred PPO.
Aetna pays all the expenses for exams, x-rays and cleanings, and it pays up to 80 percent of basic care under the Direct Preferred PPO plan and 50 percent on the Direct Core PPO plan. Both plans pay 50 percent of major procedures. And if you had insurance in the 90 days before switching to their plan, Aetna waives the waiting period on procedures.
You can see an out-of-network dentist with Aetna, but the overall prices may be more than in-network providers. This is standard for the medical and dental industry, as individual insurance companies negotiate with their in-network providers to get discounted rates for services. Aetna has the largest network of any provider in our comparison, and it spans outside the five states that offer independent individual plans. Thus, if you have a dental emergency and are not home, you may still be able to find a dentist who accepts your insurance.
The website itself is easy to navigate and has features that allow you to do much of your insurance paperwork online. By clicking on your state on Aetna's interactive map, you immediately get a page that summarizes the available plans and monthly premiums, helps you find a dentist in your area and calculates your savings. One oddity we found was that, although there are two tabs for plans – one for ages 49 and under and one for ages 50 and over – the plan summaries did not change. You can also fill out claims forms online and track claims through the website. With Aetna, you make your payments online. This insurance agency does not offer the option for manual payments, something other companies allow.
Overall, Aetna is a company worth considering. Its website is easy to follow and provides convenient online tools. It has a huge network of dentists, and its plans provide full or partial coverage for everything from exams to orthodontics.
Need a better alternative?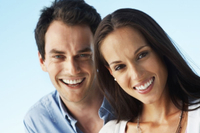 (opens in new tab)
Top Ten Reviews has reviewed the Best Dental Insurance so that we're able to offer you the authoritative buying advice you expect.