New Year's resolutions are weeks away, and if you take advantage of the current Playground Sessions Holiday sale, you can get a head start on your new hobby. Playground Sessions is our top pick of the best online piano lessons thanks to its user-friendly setup, and with $210 off a lifetime membership when you buy right now, it's the perfect gift for beginner and more experienced pianists.
Playground Sessions offers both tablet and smartphone functions, and you can find a whole range of keyboard bundles on-site for smart functions and adjustable volume (you're welcome, parents). The current Holiday sale requires promo code "holiday20" to score that $210 discount, which includes $80 worth of free song credits to expand your repertoire. If a lifetime subscription sounds like a big commitment, you can also get $40 off an annual membership with Playground Sessions, which gives you plenty of time to decide if the piano is the instrument for you.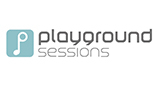 Save $210 on a Playground Sessions lifetime membership with code "holiday20"
Score a lifetime of access to Playground Sessions with this deal and take learning at the best pace for you. Get $40 worth of free song credits when you buy right now. Take advantage of this offer by using promo code "holiday20" at checkout.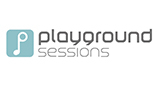 Save $40 on a Playground Sessions annual membership with code "holiday20"
Get a year's worth of piano lessons online with this Holiday discount, now only $89. When you buy right now you'll also get $10 of free song credits. Use promo code "holiday20" at checkout to redeem this deal.
Playground Sessions is the gold standard of piano lessons. It was co-founded by music legend Quincy Jones and offers lessons from familiar faces such as Harry Connick Jr. If you're looking for the perfect Christmas present for the budding pianist in your life, the guidance doesn't get much better.
We put Playground Sessions to the test and loved its approach to music learning. It offers plenty of lessons on theory and music reading, as well as hands-on experience. You can learn by playing familiar tunes, or pick up some new ones in either classical or contemporary style.
The Playground Sessions learning journey encourages you to keep working as you unlock new courses and skills, and you can take the lessons at your own pace for those who have some musical experience.
If you do make the most of this Holiday sale, check out the top piano apps to accompany your learning. If you discover a love of songwriting, be sure to try the best music notation software for new and experienced composers.