Oreck vacuums are available right now with $100 off and are just some of the incredible savings announced as part of the best Amazon Prime Day Deals 2020.
If you're looking for Oreck vacuum cleaners but don't fancy paying full price, then you can cash in and save 25% on the Oreck HEPA Swivel Upright at Amazon today.
Finding one of the best vacuum cleaners for home without shelling out a fortune can be tricky, but thanks to Amazon Prime Day, the Oreck HEPA Swivel Upright Vacuum Cleaner is on sale now for $299.99. Lightweight and with a 35-foot cord, the Oreck vacuum cleaner benefits from swivel steering, making it a breeze to maneuver around your home.
Whether you've got hardwood floors, tiles, or thick carpets, the Oreck Swivel Upright has a HEPA filter so that it can scoop up tiny particles of dust and pet hairs.
And if you don't want to have to bother with a corded vacuum, Oreck has also slashed the price of its Oreck HEPA Cordless Upright Vacuum Cleaner, meaning you can buy it now at Amazon for $399.99, a 20% discount.
Here are the best Oreck vacuum cleaner deals right now.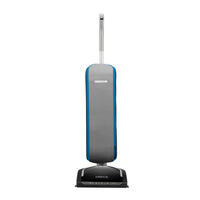 Oreck HEPA Swivel Upright Vacuum Cleaner: was $399.99 | now $299.99 at Amazon
Save $100 on the Oreck Upright Vacuum Cleaner this Prime Day and benefit from swivel steering, a large bag capacity, and LED lights that will show up tiny particles of dirt and dust so you can have a spotless home. You'll have to be quick though because this deal isn't around for long.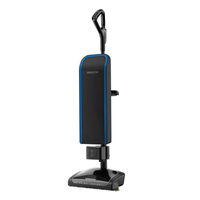 Oreck HEPA Cordless Upright Vacuum Cleaner: was $499.99 | now $399.99 at Amazon
There's $100 off Oreck's cordless vacuum cleaner today. Made in the USA, this handy vacuum cleaner has a huge capacity and is ideal for cleaning all types of flooring. Even better, you won't be restricted by a cord length! Grab this bargain while it lasts.
Oreck vacuums are made in the USA and both the corded and cordless Oreck vacuum cleaners have brilliant user reviews, making these deals a great opportunity to get yourself a great value bargain.
Each of the Oreck vacuums is also fitted with a five-layer HEPA filter, which means the vacuums are capable of capturing an impressive 99.97% of pollen, dust, allergens, and pet dander in your home. Essentially, your new vacuum will be picking up bits of dirt your eyes can't even see!
What's more, you can adjust the brush roll speed on each of the vacuums, so that these machines can easily glide from hardwood to carpets, and back again without any trouble at all.
Available at such a great price, these Oreck vacuum cleaner deals are available as part of Amazon Prime Day which ends on October 14, so act fast if you don't want to miss out on big savings.
Want to save on Amazon devices too?
It wouldn't be Prime Day without Amazon offering some fantastic savings on its own devices too. Right now you can save on some brilliant tech products, here's what's on offer today...