If you've been hoping to score a Samsung washing machine for less, you're in luck as the tech and home appliances giant is offering a 35% discount on it most popular washers. These vary in terms of capacity, starting from 4.4 cu. ft. and rising up to a seriously roomy 5.4 cu.ft Samsung washer.
There's also a Buy More Save More deal available, whereby you save an extra 15% when you buy two washers, or an extra 20% when you buy three at once. Admittedly, not everyone will have a need for this, but if you have family members or friends looking for a new appliance too, this could save you all a considerable chunk of money.
As for us, we're eyeing up the Samsung WA50R5200AV 5.0 cu. ft. washer, now discounted by $200, making it $679 instead of $900. Samsung makes some of the best top load washers in the world, so this is a good chance to save on a top-rated appliance.
But you'll need to act fast as the new sale is only running until Sunday 20 June. Whether these savings will beat the best Amazon Prime Day deals USA remains to be seen, but there are some juicy savings to be had here already. Let's take a look at the best ones now...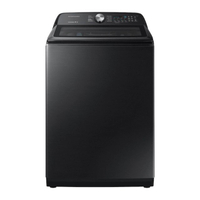 Samsung WA50R5200AV 5.0 cu. ft | Was $899 | Now $679 (save $220)
Every detail has been thought about with Samsung's stylish and sleek WA50R5200AV top load washer. It comes with a clever access design that saves you from stretching while reaching for clothes in the bottom of its large 5 cubic feet capacity tub.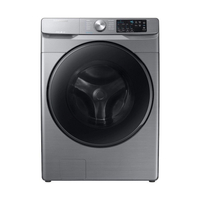 Samsung WF45R6100AP 4.5 cu. ft. washer with Steam | Was $999 | Now $699 (save $300)
This front loading washer uses steam to break up tough, stubborn stains. It has a range of cleaning modes, plus a Self Clean+ cycle that eliminates 99% of bacteria from the drum.
The Energy Star Certified Samsung WA50R5200AV 5.0 cu. ft is made for homes that have piles of laundry thanks to its large drum, but one of the best things about this machine is the fact it comes with the brand's brilliant 'Active WaterJet'. This is a built-in water faucet that lets you clean very dirty items where spillages, heavy stains, or large areas of dirt have occurred.
Plus, the machine comes with Samsung's EZ Access design which lets you bring the bottom of the large tub up to you. This saves you from doing yourself a mischief by bending over to empty the machine.
The WA50R5200AV 5.0 cu. ft also enables you to control how deep the water levels are. We like the Deep Fill cycle, which adds extra water for optimum cleaning results. The kitchen appliance also has a soft close lid and built-in Vibration Reduction Technology +. So, whether you live in an apartment or simply prefer to do your laundry in the evenings, you don't have to worry about noise levels thanks to this innovative design feature.
If you're looking for a smaller capacity washing machine that you load from the front, Samsung is also offering a $300 saving on its WF45R6100AP 4.5 cu. ft. washer with steam. This means that instead of paying a pricey $999, you'll pay just $699.
This nifty front load washer is also available to buy via monthly installments of $58.25, and if you pay off the full balance in 12 months you'll incur no interest. This is a brilliant deal to make the most of, especially if your dirty laundry is laden with tough stains.
More great washer deals
Looking for more ways to keep your laundry clean? Then take a look at our guides to the best washer and dryer combos and the best dryers.