The best Black Friday deals and the best Cyber Monday deals are just a few weeks away, but one of the biggest online retailers is wasting no time giving customers some pretty sweet savings before the big buying days. Amazon is knocking down prices on some top-rated name-brand items almost everyday, meaning that you can expect to save not just after Thanksgiving, but right now.
Today's amazing deal? 38% off a Eufy RoboVac 35C - and for a limited time only (the deal ends today).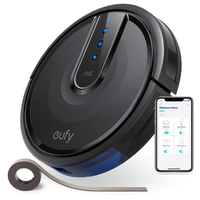 The Eufy Robovac 35C boasts many awesome features that are almost guaranteed to make tasks and chores more manageable. The hands-free design offers up more time for other tasks and is slim enough to fit under couches, chairs, and other furniture. The device can be app or voice-controlled for your convenience. The vacuum's suction power automatically increases when needed, and runs for up to 100 minutes straight - and quietly, too. The Eufy RoboVac 35C also comes with boundary strips to you can tell the device where to clean and restrict it to certain areas.
At just $179.99, this is a steal! And it's one of the lowest prices we've seen, so if you're in the market for a robot vacuum cleaner or want to buy one for a friend or loved one, this is the one for you.
The Eufy Robovac 35C doesn't feature in our guide to the best robot vacuums, but another model does: the Eufy 11S, which we determined to be the most autonomous robot vacuum cleaner on the market, capable of getting over the highest flooring transitions and under the lowest furniture. It's available on Amazon for $189.52.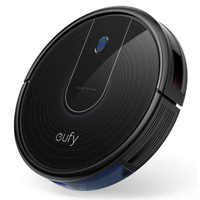 Eufy RoboVac 11S: $189.52 (was $197.25) on Amazon
Save $7.73 - It may not look like you're saving much on the Eufy RoboVac 11S, but this is the second lowest price we've seen on this top-rated model and our pick for one of the best robot vacuums. The lowest price was just 2 cents less than what it is currently, so this is still a great deal. Not convinced? Check back on Black Friday and Cyber Monday and you may see even more savings.
The Eufy RoboVac 11S offers some of the same features as its upgraded cousin, but doesn't come with boundary strips. It's also remote-controlled for the convenience of those who do not have a smartphone or who prefer not to have voice-activated devices.