If you're looking to gift someone a beginner keyboard and beginner piano lessons this Christmas, the Playground Sessions Cyber Monday sale is where you should head. Today you can get a PG-150 beginner keyboard and subscription for just $129.99 at Playground Sessions, saving you $288 on the usual bundle price of $417.99.
These bundle subscriptions include some of the best online piano lessons around, with everything you need to learn to play. There are video tutorials and interactive lessons, helping you (or the person you're buying for) to get up and running thanks to expert tuition from this Quincy Jones online tuition brand. This beginner keyboard and lessons deal is truly stunning, and well worth jumping on before it disappears.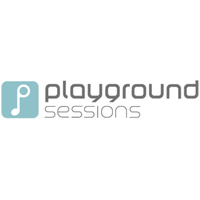 Playground Sessions PG-150 Keyboard and Lessons Bundle | Was $417.99 | Now $129.99
A high-quality keyboard with bundled accessories, available for a huge $288 off the usual price when you take out a Playground Learning subscription this Cyber Monday.
Learning a musical instrument can be daunting, but we're seeing more brilliant online tuition resources pop up to guide you. Playground Sessions is one such option, with its subscription services offering players access to a huge library of video tutorials and interactive lessons to get them up and running.
These cover the different techniques you'll use, and offers tips on how to make the most of your available practice time so you can progress at a pace that suits you.
Pairing it up with the Playground Sessions PG-150 keyboard works a treat too, with the keyboard having been optimized to work specifically with the Playground Learning app. The keyboard itself is great quality, with five different sounds (piano, electric piano, organ, harpsichord and strings) built in to offer versatility and tonal variety, while it also features an auxiliary input so you can connect your computer or iPad to make use of the built-in speakers.
The Playground Sessions PG-150 bundle also comes with a stand for your sheet music, and all the cables and connectivity you'll need to start making music right away. Plus, it includes a set of headphones for those late-night practice sessions.
More text goes here. You should not publish a deal that is less than 350 words of body copy. Explain what is good about the product or deal, and if there are any related deals.
Looking for more bargains and discounts? Then you're in luck, as we're rounding up the best Cyber Monday deals from major retailers and brands.