Major savings alert: Macy's is running an incredible end-of-season sale, with dozens of savings on the best-selling Instant Pot range. Instant Pot is the brand which has become synonymous with the best pressure cookers and best slow cookers in recent years, and there's never been a better time to invest. The Instant Pot comes with multiple cooking modes and will allow you to transform even the most random of ingredient assortments into a delicious and easy meal.
With many of our favorite restaurants and takeout joints closed, people are turning to kitchen appliances to achieve easy meals. The Instant Pot line allows you to cook any type of meal, from breakfast to dessert, with a large capacity ideal for bulk cooking. It caters perfectly to a large family stuck at home. What's more, they're also easy to clean, with stoneware inserts that are dishwasher-safe.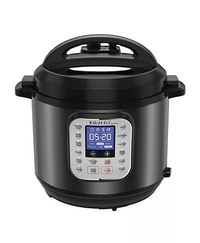 Instant Pot Duo Nova 6-Qt. 7-in-1 One-Touch Multi-Cooker: $124.99 $59.99 at Macy's
Save 52% - Custom-created for Macy's and over 50% off, the Duo Nova pressure cooks quickly, sautés, steams, slow cooks, warms, and makes delicious meats, eggs, rice, soup, yogurt and more.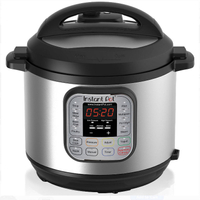 Instant Pot DUO60 6 Qt 7-in-1 Multi-Use Programmable Pressure Cooker: $99.99 $79.99 at Macy's
Save $50 - We're sure you know about the Instant Pot, and chances are, if you don't already have one, you probably want one. If so, now's the chance: snag the multi-use kitchen tool at a great price.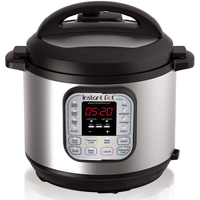 Instant Pot Duo Nova 8-Qt. 7-in-1, One-Touch Multi-Cooker: $149.99 $119.99 at Macy's
Save $30 - It's a good deal more expensive than it's smaller sister, but the Duo Nova comes with a massive 8-quart capacity and is a 7-in-1 multi-tasking, space-saving, time-saving option.