If you're after LG washer deals, Lowe's is the place for you as right now there's 27% off the LG High-Efficiency Front Load Washer, saving you a huge $300. This LG washing machine deal is just one of this year's Cyber Monday washer and dryer deals and it's a great one too!
LG is renowned for making some of the best front-load washers and the best top-load washers on the market so when you spot savings as big as $300 off top-rated LG washers, you know you've found a real gem.
The LG WM4000HBA we mentioned above is Energy Star certified so it will not only be cheaper to buy, but it'll also be cheaper to run too! This LG washing machine can also be controlled via your phone as it's smart-enabled. That means you'll be able to set your washing machine to work when you're not even at home.
There's not just one LG washer deal at Lowe's this Cyber Monday either. Below we've rounded up our favourite LG washing machine deals which you won't want to miss.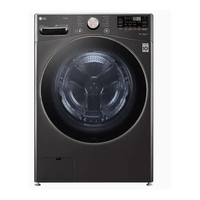 LG WM4000HBA 4.5 cu. ft Front Load Washer: $1099 now $799 at Lowe's
This family washer is now a whopping $300 cheaper. With a spacious 4.5 cubic feet capacity, this model is perfect for busy family homes - and it can be controlled via an app. Speedy wash settings can thoroughly clean clothes in just 30 minutes.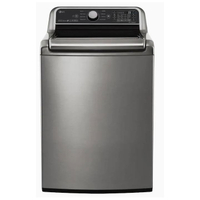 LG WT7300CV TurboWash Top-Load Washer: $999 now $749 at Lowe's
If you need a huge capacity to wash your clothes, this LG top-load washer is for you. Now $250 cheaper in the Lowe's Cyber Monday sale, this washing machine is smart-enabled and uses TurboWash to clean your clothes without damaging them with an agitator.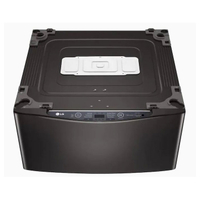 LG WD100CB Sidekick Pedestal Washer: $729 now $399 at Lowe's
Add to your washing capabilities with this LG washer pedestal, now $330 cheaper! If you don't need to wash a full load or need somewhere to wash your underwear with care, this pedestal is for you. It comes in a range of colors to match your washing machine too.
Both the top-load LG washing machine and the front-load washer are Energy Star certified and are finished in stylish steel, giving a modern and fresh look to your laundry room. If you're short on space, we'd recommend opting for the LG front-load washer as it can be stacked with one of the best dryers. If you need to do lots of family washing though, the top-load washer has a slightly better capacity.
While it may not seem that exciting, one of the key features we love about the LG top-load washer is that it uses LG's TurboWash3D technology instead of an agitator. Other brands and machines use an agitator instead and these washing machine parts can be really rough on clothes, causing wear and tear and damaging your favorite garments.
The LG top-load washer also has a steel washer tub which won't go all brittle and wear down in the same way that plastic alternatives do. Both the LG top-load washer and the front-loader are powerful enough to clean your clothes on cool wash settings which are kinder to the environment.
These savings are all part of the Lowe's Cyber Monday deals, so be quick if you want to avoid paying full price.
More great LG washing machine deals
These aren't the only savings you can make right now. For all the bargains in one place, head to our round up of the best Cyber Monday deals, or for more appliance savings, check out the Cyber Monday refrigerator deals for 2020.