Although online dating is a relatively new phenomenon, it has evolved to match our demands in the social media age. The number of sites and apps dedicated to finding Mr or Mrs Right has exploded, and have morphed to meet demands in regards to almost everything from safety and profile vetting to the LGBTQ+ community's needs.
Here, we outline everything you need to know about online dating today, and how to decide if it's right for you. (Check out the best dating apps and websites while you're at it.)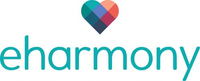 eHarmony subscription: get 15% off with code TOPTEN
If you're looking for a long-term, meaningful connection, eHarmony is one of the best dating services there is. You need a subscription to get the most out of it, but you can get 15% off with this code.
Online dating: A few statistics
Whether you've already started online dating or are new to the scene, the history of online dating can shed light on current trends in courtship. You may even be surprised by how many people have met their partners online in recent years, and how successful you can be in finding a significant other when online dating.
Around 40% of new couples in the US now meet online
In 2017, 37% of heterosexual couples and 60% of same-sex couples met online
The number of couples who met online has doubled since 2009
Around 1 in 6 relationships between people who met online result in marriage
Nearly 50 million Americans have tried online dating
59% of Americans think online dating is a good way to meet a partner
75% of online daters are under the age of 30, and 90% are under the age of 40
These statistics show that online dating has become normalised in everyday life, especially among younger people.
Online dating: What does research reveal?
Even though it might feel like online dating is mostly about luck, academics have been studying it for some time now. In fact, the longer online dating continues to evolve, the more information there is to study.
Of the romantic partnerships formed in the United States between 2007 and 2009, 21% of heterosexual couples and 61% of same-sex couples met online, according to a study by Stanford sociology professor Michael J Rosenfeld and reported by the New York Times.
While this might make you feel like your online dating habits are on display, the fact that they're being studied can actually be really helpful. For example, one 2018 study from the University of Michigan found the best way to start a successful conversation is to simply say "hey."
That same study found both men and women tend to aim high in online dating, messaging matches who were on average 25% more attractive than they were. If you feel like most of the people you match with don't end of looking like they do in their profile, there's science to back that up.
A study of 80 online daters found two-thirds of users lied about their weight by five pounds or more with no correlation to whether the user was male or female. Having this knowledge in your back pocket can be useful while scrolling through Tinder or eharmony and result in more matches and better long-term connections.
So, how does online dating work?
In short, the answer depends on the service you choose. Essentially, they all operate under the same premise: a user creates a profile with information about themselves, and then he or she is free to match with others.
However, how much information you offer about yourself and what you're looking for in a significant other, the price of the service, and how you're matched with others depends on the service you choose.
If you have a specific requirement in a significant other, such as religious views, you may be able to refine your matches based on this requirement or even use a dating site that was created specifically for people who share this criteria.
Usually, some basic filters users can apply to refine search results are:
Age
Distance and location
Sex and gender
You can also attract a potential mate by providing more information about yourself on your profile, such as:
Your age and your preference for a partner's age
A short bio with your likes, dislikes, and hobbies
Preferred name or nickname
Political and religious views
Photos that say something about who you are
Qualities you're looking for in a partner
How much does online dating cost?
A lot of dating websites and apps advertise the fact that they're free, but be careful what you're signing up for. Setting up a profile is always free, but most of the websites we tested offered only some of their matching services free of charge.
Many dating websites make you pay to view user photos and send messages. Dating apps, on the other hand, are predominantly free. Upgrades are available if you want to use the app's extra features, but for the most part a free account is all you need.
Even free dating websites and apps give you the option to sign up for a premium option, which does in fact cost you.
If you want access to the best dating sites, you're going to have to pay for it. Premium options cost about $10 each month for basic service, or if you want more effective pairing – sometimes curated by humans – with people you're more likely to get along with for an average of $40 per month. You could also pay less if you purchase a membership for several months at a time.
Online dating: Pros and cons
Of course, while there are many benefits to online dating, many will point out the cons. If you are a person who prefers face-to-face human interaction over telecommunication, you may find online dating very difficult. Online dating also opens the doors for scam artists to find potentially desperate victims who are simply looking for love and are therefore more vulnerable to grandiose claims of love and affection.
Pros:
Great for busy people who don't have time to meet people outside of work hours
Great for people who communicate better with strangers online, and who may be shy when meeting strangers for the first time
Refines the pool of people you would consider a potential partner based on preferences
Users can vet potential partners before meeting up with them
Users have access to dozens, even hundreds of potential partners more than in real life
Dating sites with personality-matching algorithms may lead to better matches
The stigma attached to online dating is disappearing
Users can meet people they wouldn't have otherwise
Can be 'freeing,' allowing users time to invest in activities other than dating
May lead to more matches and more dates
It's cost effective and you can do it from the comfort of your own home
Cons:
Users, especially vulnerable ones, may fall victim to catfishing scams
Not for people who don't like to communicate with others online
May restrict the pool of people based on "superficial" traits such as looks
People can lie on their profiles by posting fake photos or inaccurate information about their background
Users may become "serial daters" because of the many partner options available
Partner-matching algorithms aren't always accurate
Some people may feel uncomfortable dating online knowing that not everyone they meet is looking for the same type of relationship
Users may meet people they feel uncomfortable speaking to, potentially leading to issues of stalking and harassment
Can be overwhelming, especially for those who don't want to put on a 'front' online
May lead to more rejection, which can be discouraging for some users
Some users may feel like they not longer need to meet people outside of dating sites
Online dating for seniors
More mature individuals over a certain age may feel uncomfortable turning to online dating, seeing it as more of a young person's playground. The good news is that more and more people over the age of 50 who are divorced or simply have not found a life partner yet (among many other reasons) are turning to online dating to find "the one."
There are age-specific dating sites like OurTime that are senior-friendly and that cater to older people. Often, these sites will have require more information in the personality section of a person's profile, and criteria for a partner. This may make older adults feel more comfortable in this space.
However, a major concern for older adults trying to date online is falling victim to a scam. Scam artists will actively pursue online relationships with older individuals who express a desire to form a meaningful romantic connection with another person.
This is the green light for the scam artists to escalate the relationship: they will profess their love and take the relationship to the next level – without asking to meet the older adult in questions.
Then, the scam artist will feign a major financial setback, such as an accident, and ask to borrow money in the hopes that their victim's affection for this fictional partner will propel them to give hundreds, even thousands of dollars.
Should I try online dating?
Only you can decide if online dating is right for you. You may not know until you try it, but it's important to stay safe while doing it, and making sure you feel comfortable in your interactions with others. If you're thinking about trying out dating online, check out the best dating sites to start off on the right foot.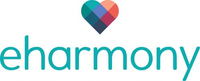 eHarmony subscription: get 15% off now with code TOPTEN
eHarmony is one of the best dating services out there if you're looking to find a long-term, meaningful connection. To access all the features – like messaging and photos – you'll need a subscription. But use the code TOPTEN and you can get 15% off. (Plus, you'll get three months free if you don't like your matches.)