If you're looking to keep your devices safe from viruses, hackers, and online scams while still keeping some money in your pockets for the January sales, then this Malwarebytes deal is perfect for you.
Right now, you can get 40% off on Malwarebytes Premium and Malwarebytes Premium + Privacy. Malwarebytes Premium is a comprehensive online security solution that includes protection against viruses, ransomware, and other malware. This service normally costs $39.99, but you can get it for just $23.99 during this sale.
If you want to take your online protection even further, you can also upgrade to Malwarebytes Premium + Privacy, which includes all the antivirus protection that we mentioned above, but also comes with access to a VPN network that keeps you safe and anonymous when you're browsing the web. Malwarebytes Premium + Privacy is currently on sale for just $59.99, down from its usual price of $99.99 - that's a hefty $40 saving.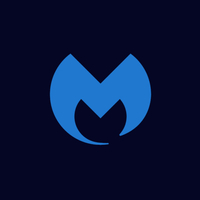 Malwarebytes Premium: Was $39.99 now $23.99
Save $16 on this excellent antivirus software from Malwarebytes which keeps your devices safe from viruses, ransomware, online scams, and more.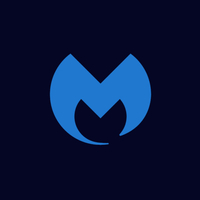 Malwarebytes Premium + Privacy: Was $99.99 now $59.99
Save $40 and get an all-in-one solution to all your online security needs. This package includes access to Malwarebytes' VPN service so you can keep your identity hidden online.
It's important to keep your devices protected, and plenty of people will be getting new gadgets over the holidays, either as Christmas presents or in the January sales. So, whether you find yourself as the proud owner of one of the best smartphones of 2020, or a shiny new laptop or tablet, make sure you give it the protection it needs.
For most people, the best antivirus software is the first port of call when looking to protect their devices, especially laptops and home computers. These programs keep a myriad of threats at bay including viruses, ransomware, email scams, and all sorts of other malware. But there are other ways to keep yourself safe online. For example, the best VPN services can help you stay anonymous online, preventing ads and scammers from tracking your location or finding your identity.
Then there are the best internet security software, which role all these features together into one comprehensive package. These include antivirus, firewall, VPN, password managers and more to provide a single user interface for all your online security needs. They also regularly work across multiple devices, so you can keep the whole family safe. Malwarebytes Premium + Privacy falls into this camp, offering protection from all manner of online threats.