LG dryer deals are a real gem at the best of times, but this massive electric dryer deal is simply too good to miss. Right now, there's $500 off the dryer at Home Depot. Bringing the price down to $998, this dryer is one of the best Black Friday washer and dryer deals, and one of the largest dryers we've ever come across (and we spend a lot of time looking at dryers).
With this LG dryer deal, you're getting an enormous 9 cubic feet capacity, which is brilliant for family homes or those that need to tumble dry towels, bedding, or big washing loads in one go. As well as that, LG is a trusted brand that comes up regularly among the best dryers.
Now 33% cheaper, the LG DLEX8100V is also stackable and if you want to, you can purchase the matching front load washer for a combined price of $1996, that's a saving of a huge $1002 at Home Depot.
Whether you're just after this impressive LG dryer deal, or you'd like the washer too, we've included all the details and prices below.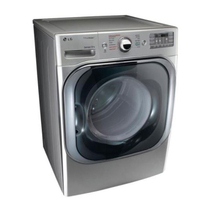 LG DLEX8100V 9 cu. ft. Electric Dryer: $1499 now $998 at Home Depot
If you need space and want to pay less for it, this giant LG dryer deal is the one for you. With $500 off, you'll also benefit from 14 cycle options, Sensor Dry mode, and a setting that sanitizes your clothes too. This dryer can also be stacked to save on valuable space.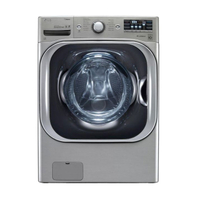 LG 5.2 cu. ft. Front Load Washer: $1499 now $998 at Home Depot
Looking the part, this LG washer is 33% off today, that's a saving of over $500. For that, you're getting a large capacity front load washer that's energy efficient and has useful settings such as steam washing, and one cycle specifically to remove allergens.
The LG 9 cu. ft. Electric Dryer can handle king-size comforters with ease and the 14 different drying settings include Speed Dry, wrinkle-reducing to save on ironing, and Steam Fresh.
Its controls are easy to use and feature on an LED display panel. If you've got a tough stain that just won't budge even after being in one of the best front load washers, this dryer has a Spot Clean setting that uses steam to eradicate stubborn marks. To help keep on top of maintaining your LG dryer, the FlowSense functions will let you know when the ducts need cleaning, and this will help improve the performance of the dryer too.
As for the LG 5.2 cu. ft. Front Load Washer, this too is finished in an elegant graphite steel coating. A clever TurboWash setting means a normal load of washing can take 20 minutes less to clean thoroughly. And, if you're looking to save energy, this washer is the one for you. It's Energy Star certified meaning your running costs will be lower than models that don't offer this, and this washer's cool wash setting is powerful enough to clean your clothes to a high standard.
Suitable for stacking, these washers also have matching pedestals which you can purchase separately.
More great LG deals
Don't miss out on other savings with the best Black Friday USA deals for 2020 or the top Black Friday Refrigerator Deals.