July 4th is a day to celebrate all things that make the United States a beautiful place to live: apple pie, a good barbecue, America's independence, and of course, capitalism. Nothing else screams 'America' quite like a good July 4th sale, and with most people off for the day, there's no better time for brands and retailers to convince you to buy, buy, buy, with a host of July 4th deals online and in stores.
But you don't have to wait for the day itself for the July 4th sales to officially start. Nor do you need to wait for the best Amazon Prime Day deals to start rolling in. Just in time for the fireworks, there are a ton of July 4th deals you can take advantage of now. Here's our pick of this year's best 4th of July deals so far...
(And if you're busy preparing for a July 4th BBQ or gathering, you might want to take a look at the best grills, pool cleaners, and lawn mowers while you're at it.)
The best 4th of July sales happening now
Why you can trust Top Ten Reviews Our expert reviewers spend hours testing and comparing products and services so you can choose the best for you. Find out more about how we test.
A ton of popular retailers have launched their 4th July sales early and are offering up their wares for ridiculously reduced prices already. Chances are, you probably buy from them pretty regularly already. You can get these pre-4th July deals right now instead of waiting for the day itself – just remember that some of these offers will only last until the stock runs out. Here are the best 4th of July sales to browse...
4th of July deals: the best early offers
Looking for an item in particular? There's a little something for everyone during the 4th of July sales. From clothing to electronics or outdoor gear, if there's something you want or need, there's no perfect time to buy it. Here's our pick of the best 4th July deals available right now...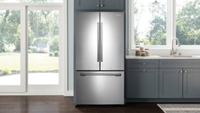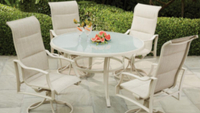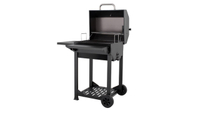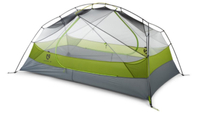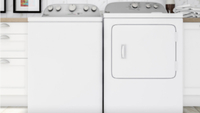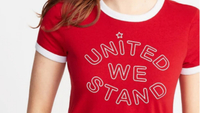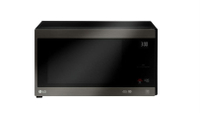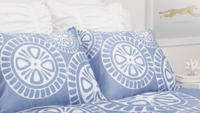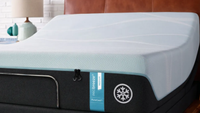 4th of July sales and deals: what we expect to see
The 4th of July sales are an excellent opportunity to stock up on everything you actually need – and everything you think you need – but what will be the best 4th July deals this year? Where can you make the biggest savings?
A good way to predict where we'll see the best 4th July deals this year is to take a look back at previous 4th July sales. Doing so quickly highlights some patterns in the biggest deals and discounts of the season, helping us identify which products will probably see the largest price drops again this year...
Mattresses: A huge number of mattress brands give major discounts on their items for July 4th, and for good reason: June and July are in the middle of peak moving season, which means that people are more likely to buy a new mattress at this time than any other time in the year. 4th July mattress sales have been a huge success for brands in the past, so it only makes sense that we'll see them again this year.
Clothing: Many brands and outlets will discount their items for the 4th of July. School's out, and many kids will be updating their wardrobes for summer and the next year. Plus, it doesn't hurt to have a little something on sale for mom and dad, too.
Outdoor gear: Summer vacation has either just started or is imminent for many families. While some may opt for more luxurious destinations, many choose to take on new adventures in the great outdoors. After all, summer is the time to do so... We expect many outdoor gear retailers to sell their wares at a discounted price in the run to and during July 4th.
Appliances: People tend to have more time to take care of house maintenance in the summer. This means updating outdated appliances like washer and dryers, fridges, dishwashers, and more. Many take advantage of the July 4th sales to replace appliances that aren't as electricity or water-efficient as they could be, especially in the summer months when water is at a higher demand.
How to get the best 4th of July deals
A little lost in the sea of deals and sales this July 4th? We're here to help! Here are some expert tips to help get the best bang for your buck.
Bookmark this page. We'll continue to update this page daily with the very best 4th July deals on the best products, so bookmark this page and don't forget to check back in regularly.
Do your research: While we're here to tell you the best deals around, it never hurts to shop around. After all, you know exactly what you're looking for... But draw up a list first: it's easy to become lost in July 4th sales – create a list to stay focused.
Search for coupons online. Want extra savings? Search for coupon codes online. We'll bring you the very best 4th July deals – but coupon codes can reduce those prices even further, and having that extra money in your pocket never hurts. Try checking sites like RetailMeNot and Coupons.com for codes you can enter at checkout if you're buying online.
Download coupon-code browser extensions. Coupon-code browser extensions scan the internet and use buyer reports to bring you even more savings on hundreds of items. Check out joinhoney.com, which is a popular option.
Get free shipping. Shipping costs can add up over time, and some are simply outrageously expensive. Dive a little deeper on the Internet and search for free shipping codes on freeshipping.org. Alternatively, buy online and opt to pick up in store, if you have the luxury of doing so.
Leave items in your cart. If you're shopping online, don't check out right away! If you're not pressed for time, leave your items in your cart. To entice you to buy, some retailers will send you a coupon code by email after a few hours.
Sign up for retailer emails. They may be annoying to get everyday, but sometime these emails are a goldmine for savings. From coupon codes to free gifts to sale previews, you may keep even more cash in your pocket if you sign up. Some brands will even offer a special introductory discount for new customers. Don't want to clutter your inbox? Open a separate email account just for deals!
About our deals
We sort through thousands of deals to offer the best prices from the most trustworthy retailers. You can support us by clicking these independently selected links, as we may earn a commission on any purchase you make, at no extra cost to you.