This year's Serta Memorial Day mattress sale is underway, with a variety of deals on many of the brand's top-rated models, including a $1,000 discount when you buy a king size iComfort mattress and Motion Perfect adjustable base together. Don't need the base? Then the best Serta mattress deal for you is a $200 saving on the iComfort Limited Edition with extra cooling gel.
You can also nab a discount of up to $400 off an iComfort Hybrid when you select a Cooling and Comfort Upgrade, for maximum frostiness. So if you've been scouring online for cheap Serta mattress sales, you're in luck this month as there's a few to tempt you. The Serta iComfort and iComfort Hybrid (both now priced from $709) are designed to continuously contour to your body, cradling your neck, hips and back for more comfier, cozier sleep.
While we haven't yet reviewed them for our best mattress online guide, the Serta iComfort range is well-rated among existing customers (averaging 4.7 out of 5 stars), with users praising how breathable they are. All Serta iComfort mattresses are made in the US, are backed with a 10-year limited warranty, and come on a 120-night trial, so you can try before you fully commit.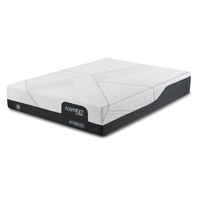 Serta iComfort deal: Up to $200 off (now from $709)
Save up to $200 on the Serta iComfort Foam or Hybrid, or up to $400 off when selecting a Cooling & Comfort upgrade. Both mattresses are finished in a cool-touch cover, and are designed to move excess body heat away from the bed so you don't overheat.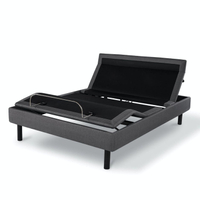 Serta King Size mattress and Motion Perfect base bundle | Save up to $1,000
Save a maximum of $1,000 when buying a king size iComfort mattress and Motion Perfect adjustable base of the same size. An adjustable bed is excellent for pressure and pain relief. Couple it with a body contouring mattress and sleep gets way comfier.
The ten-inch deep Serta iComfort Limited Edition is the most affordable model in the brand's cooling mattress range, and the one most people start out with. It's especially attractive to hot sleepers, as it's infused with EverCool Fuze Gel Memory Foam and finished with a Cold Touch Cover.
Together, these bring an element of temperature regulation and prevent body heat from building up and making you feel all hot and sticky. The pricing is similar to the Saatva Original, which often pops up among the best Saatva mattress discounts and deals.
It's the same story with the 12-inch deep iComfort Hybrid, but this one utilizes Serta's Carbon Fiber Memory Foam and Gel Active Max Cooling Memory Foam, plus AirSupport Foam and individually wrapped coils. So not only does this one keep you cool, it delivers more targeted support and comfort across the main curves and pressure points of your body, regardless of the position you sleep in.
Fancy taking advantage of that Serta deal on the Motion Perfect adjustable bed base? We don't blame you, as this is your ticket to experiencing blissful, full-body relaxation before sleep, and a way for you to rest or snooze with either your feet or head (or both) elevated.
People in the sleep world love talking about the joys of resting in a Zero Gravity position for a weightless experience. Well, the Serta Motion Perfect has a Zero Gravity pre-set for effortless lounging at the touch of a button. It's also designed with Serta's new EasySeat tech, which quickly adapts the shape of your mattress to the base without damaging it or affecting your posture. Oh, and snorers, there's an Anti-Snore head tilt feature that you might want to try. Just saying…
Unsure whether Serta is right for now? Then take a look at our guide to the best Casper mattress deals and the latest Purple mattress deals and discounts.