The Tuft & Needle Original Mattress has racked up a mass of five-star reviews, with existing customers praising its ability to keep them cool and comfy at night. And now you can save 15% on the Original, plus other Tuft & Needle models, thanks to this early Memorial day mattress sale.
That 15% discount nets you the Original from just $382.50 (was from $450), while an extra $43 buys a layer of antimicrobial protection to break down bacteria and eliminate odors. You can also save up to 20% on other select products, including bed frames, in the new Tuft & Needle sale.
Like many of the best mattress online brands, Tuft & Needle offers a 100-night trial period, a ten-year limited warranty, plus free shipping (excluding Alaska and Hawaii). If you buy the Tuft & Needle Original Mattress on credit, the price starts from $35 a month, which is a small price to pay for enhanced support for your neck and back.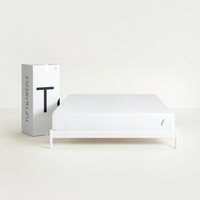 Tuft & Needle Original | Was from $450 | Now from $382.50
This affordable foam mattress is designed to support most sleep positions, though user reviews say it's particularly good for back and side sleepers, as it's on the firmer side. Graphite and cooling gel layers should stop you from overheating.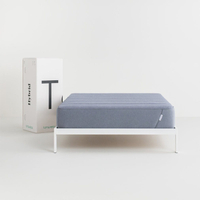 Tuft & Needle Hybrid | Was from $995 | Now from $845.75
The brand's flagship model is well-priced compared to similar hybrids. This one uses springs and carbon fiber-infused foam to dissipate body heat during sleep, and to ensure each inch of the mattress supports you. Get a load of that plush pillow top, too.
The Tuft & Needle Original is one of our top picks for the best cooling mattress because it's infused with graphite and a layer of cooling gel. These work together to ensure that excess body heat doesn't build up in the mattress, causing you to kick off the covers in search of cool air. They also wick away sweat, but not to the extent of the Tuft & Needle Hybrid.
The brand's top-spec mattress, which is also highly rated by existing customers (over 560 five-star reviews), represents Tuft & Needle's most innovative cooling tech to date. And it needs to be cooling, as this mattress serves up five plump layers of adaptive foam, designed to hug and cradle your body as you sleep. For cooling tech on another level, check out the Casper Snow range, which has started popping up among the best Casper mattress deals.
The Tuft & Needle sale ahead of Memorial Day also features discounts on other sleep products. These include 20% off Adjustable Frames, now from $796 (was from $995), to raise your head and feet when you're relaxing in bed.
Unsure whether Tuft & Needle is right for you? Then check out our roundups of the latest Purple mattress deals and the best Saatva mattress discounts.